Brinsea Octagon 40 Advance Digital Egg Incubator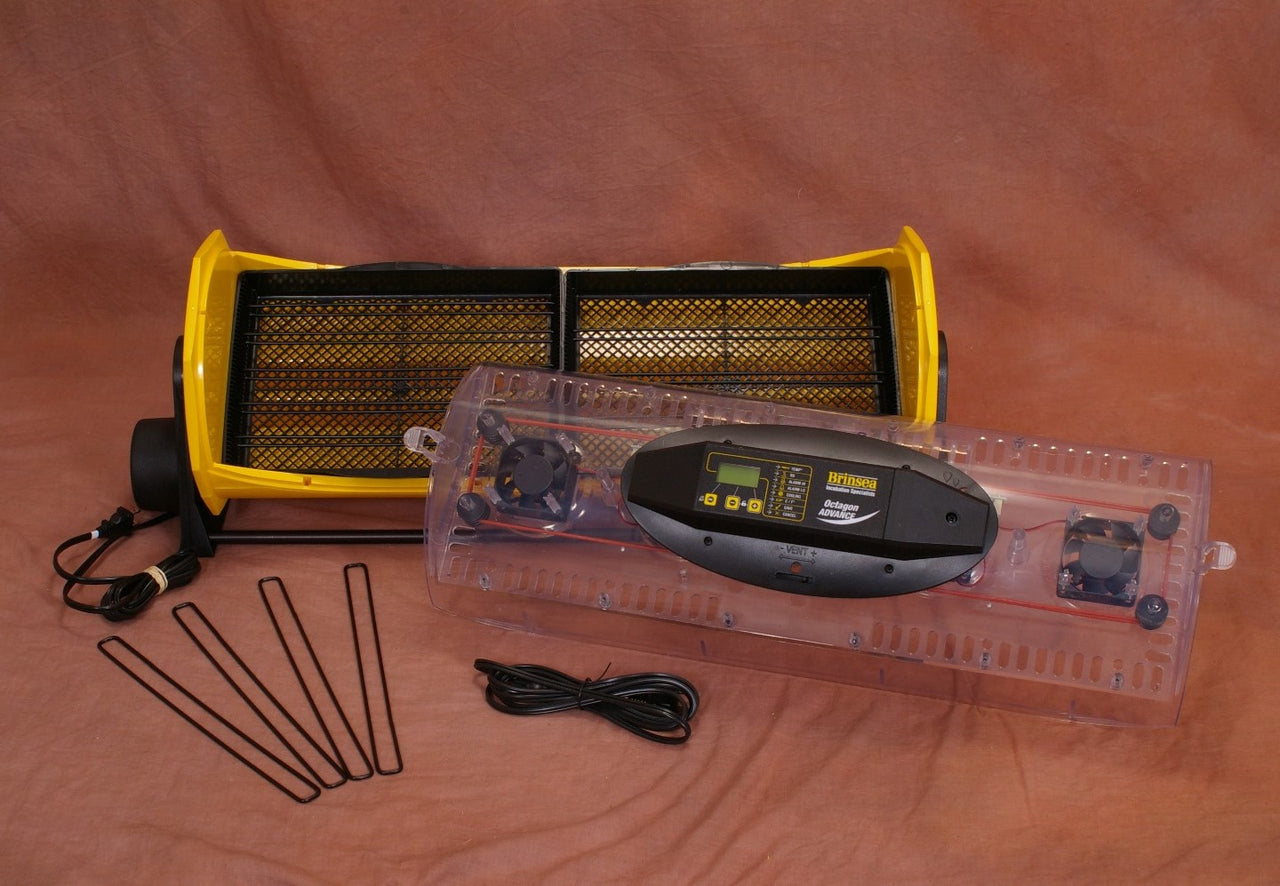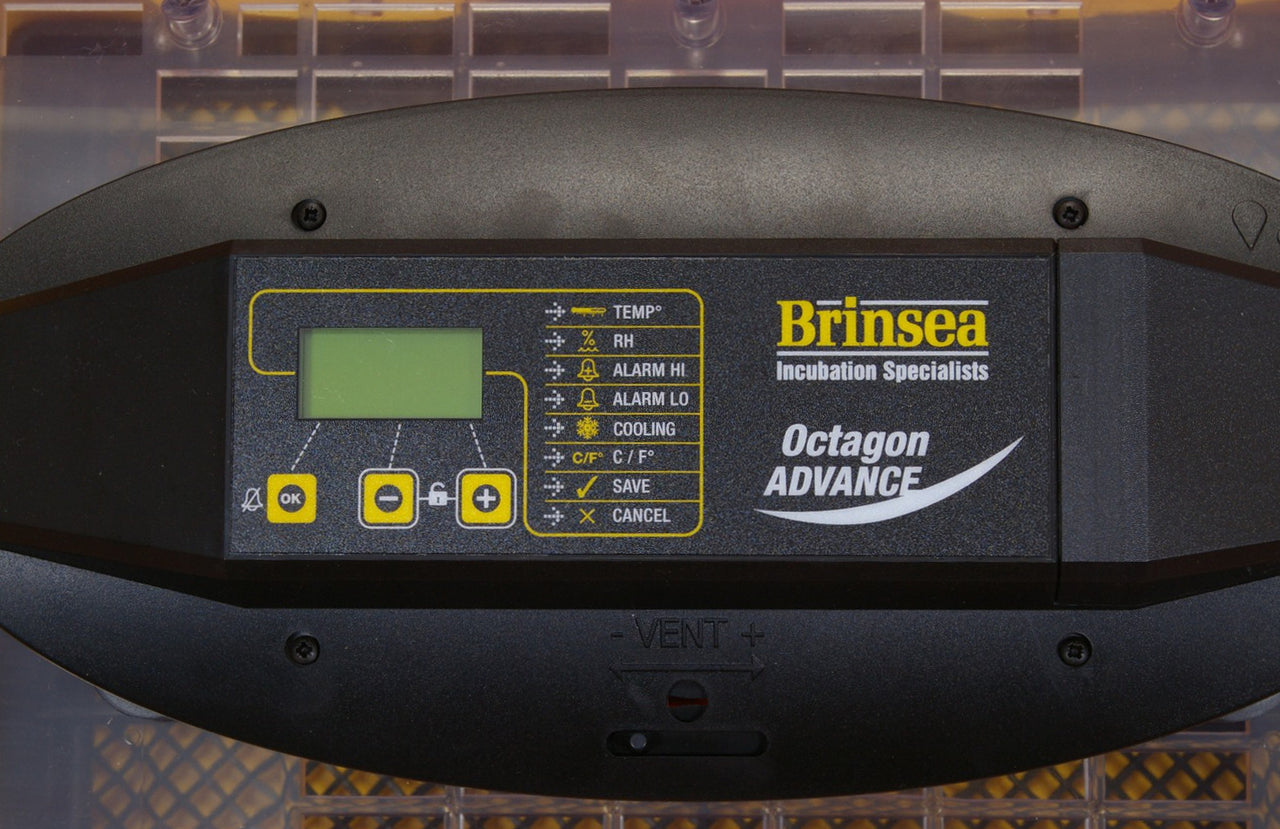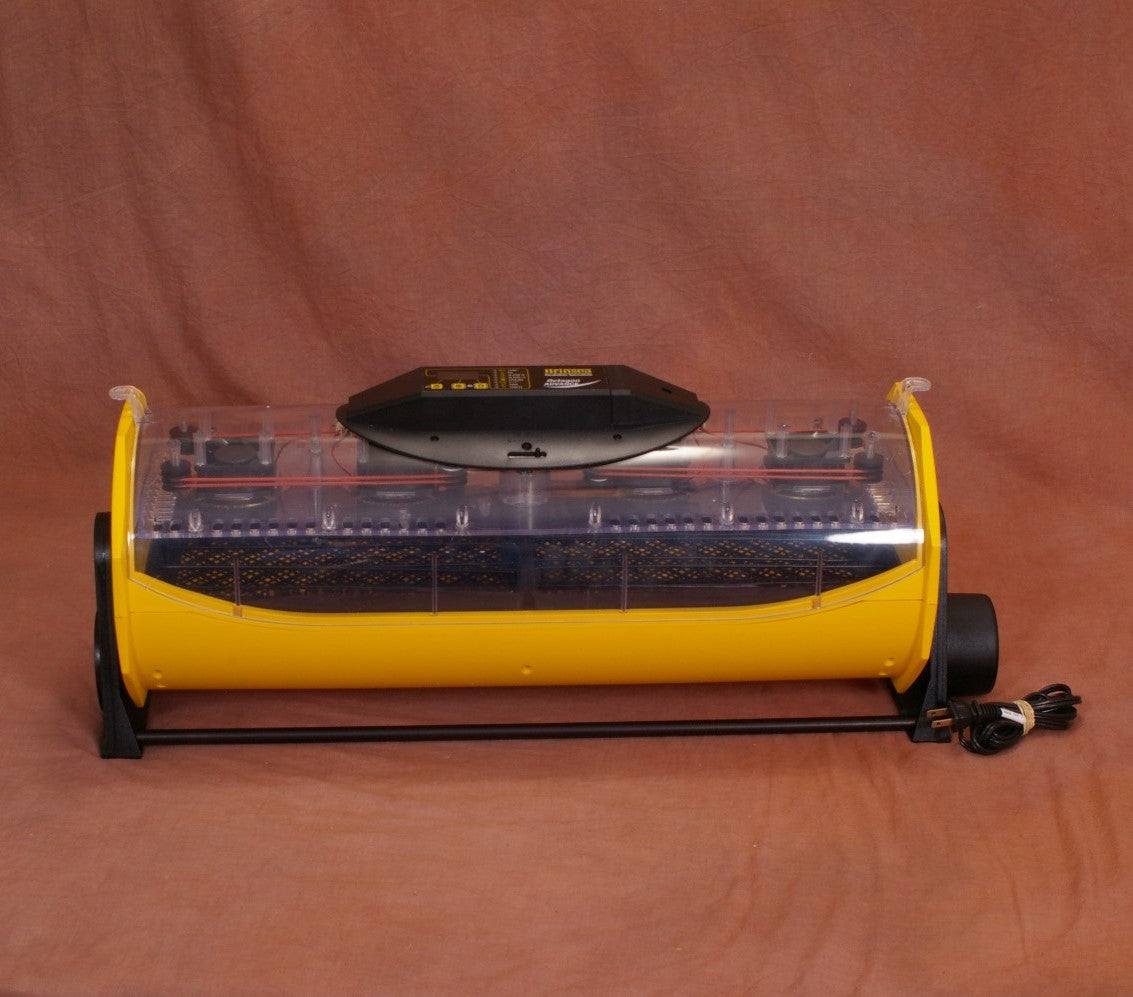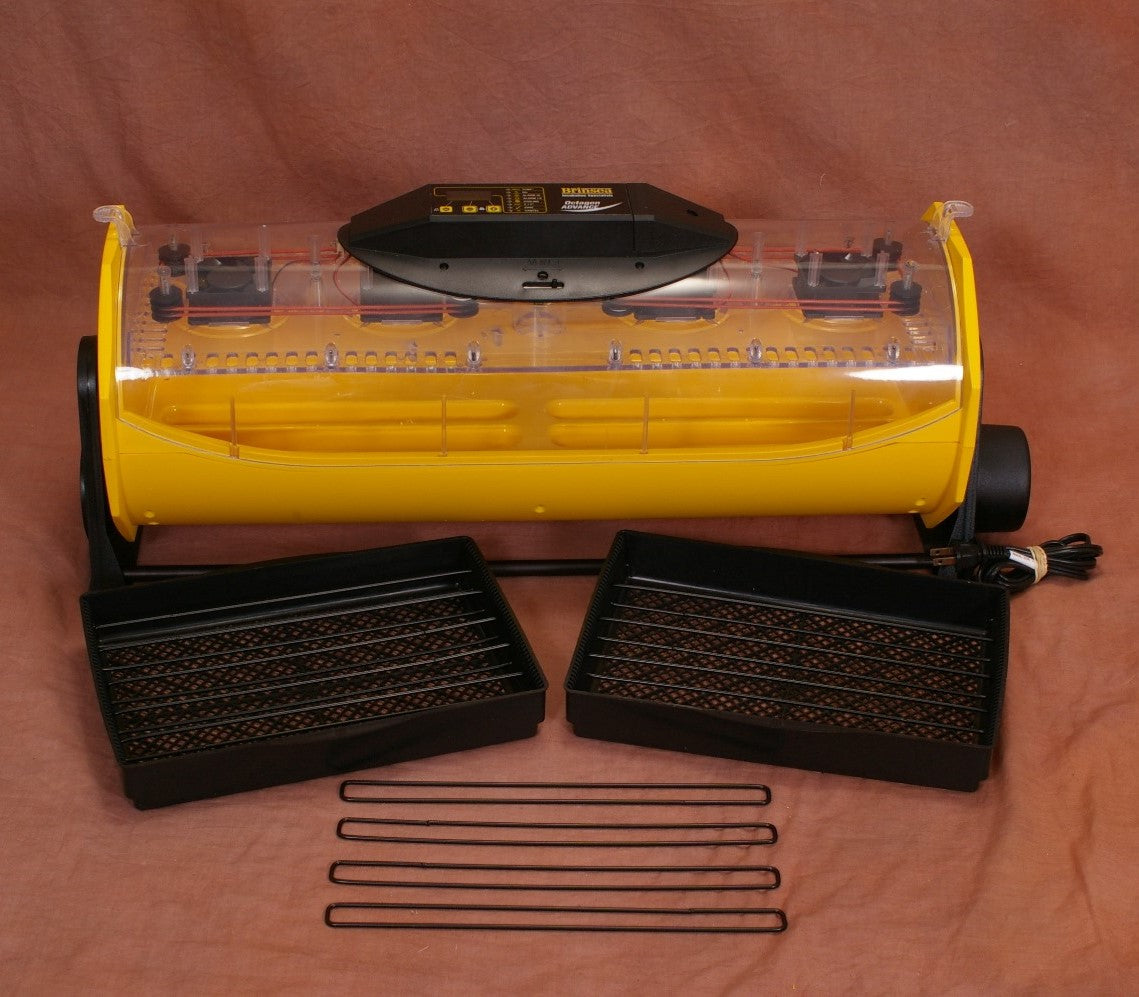 Description
More Information
FAQ
Instructions
Now protected by Biomaster antimicrobial additive: proven to reduce bacterial growth by 99.99% and 100% safe for eggs, chicks and humans. Protects hatches from microbial transfer by cross contamination helping to reduce unexplained hatching failures.
The Octagon® 40 Advance. Takes the guesswork out of egg incubation

48 hen egg (or equivalent) capacity. Adjustable for eggs from quail to goose size without extras
Easy to clean
4 whisper quiet fans and computer modelled temperature distribution for optimum hatch rates
Automatic turning
Double skinned insulated base for low energy consumption and even temperature
Brinsea's Octagon 20 and 40 incubators have been popular with bird breeders for decades and the latest models provide a combination of performance and value whichever model you choose.

The Octagon 40 Advance combines the high performance Octagon cabinet and egg handling with Brinsea's Advance digital control system which puts the control of the incubation process firmly in the hands of the user and ensures reliable hatch rates, time after time.

In normal mode the display shows the incubation temperature and humidity to very high levels of accuracy. The simple menu allows the user to change incubation settings.
Temperature and humidity display (choice of deg.C or deg.F)
Temperature and power fail alarms with adjustable sensitivity
NEW cooling option
Factory calibration
The Octagon 40 Advance can be upgraded with the addition of the Brinsea humidity pump (USAD44) to give full automatic control of humidity.
Brinsea have now incorporated a cooling option in all their Advance models of egg incubators for 2012 for proven increases in hatch rates. This feature turns the incubator's heater and low temperature alarm off for a selected period but keeps the fan running. After the cooling period is complete the incubator reverts to normal temperature and the alarm is automatically reset.
Cabinet.  The high quality incubator cabinets are entirely injection moulded from high grade ABS which makes them
durable and easy to clean. The base is double skinned and foam filled to reduce heat loss meaning lower electricity
consumption and better temperature distribution. The incubator tops are clear allowing good visibility of the eggs
and chicks inside.

Humidity and ventilation.  Air is circulated by long life computer fans which, coupled with the unique grilles with optimised air diffusers, means extremely even air temperature throughout the egg chamber. Fresh air is controlled with a vent slider and humidity is provided by water in reservoirs in the base (unless the EX pump is used – Advance models only).

Egg Handling.  Egg turning is achieved by rocking the whole cabinet from side to side either by hand (hence the Octagon
shape) or with the automatic turning cradle which moves the incubator through 90° approximately once each hour. External
egg turning keeps the incubator interior free from motors and mechanisms which makes cleaning easier. Autoturn cradles are supplied as standard with this incubator. To accommodate eggs of different sizes the two removable egg trays are supplied with dividers which the user can position to suit their eggs and maximize the number that can be held. Eggs from as small as finches to as large as geese can be incubated. The Octagon 40s hold up to 48 hens eggs or equivalent.

Specifications:

Incubator only: 65 x 26 x 26cm high, weight 4.20Kg

Incubator plus cradle is 73 x 26 x 30cm high, weight 4.80Kg
 
Power consumption is max 90W, typ 40W @ 230V 50Hz. Cradle is 4W

Power supply: 110-120v AC
QUESTIONS & ANSWERS
Have a Question?
Be the first to ask a question about this.
Ask a Question
Product Instructions & Documents