Humidity Management Kit for Janoel 12 MagicFly Good Mother HBlife HatchMate – Complete Humidity Management Kit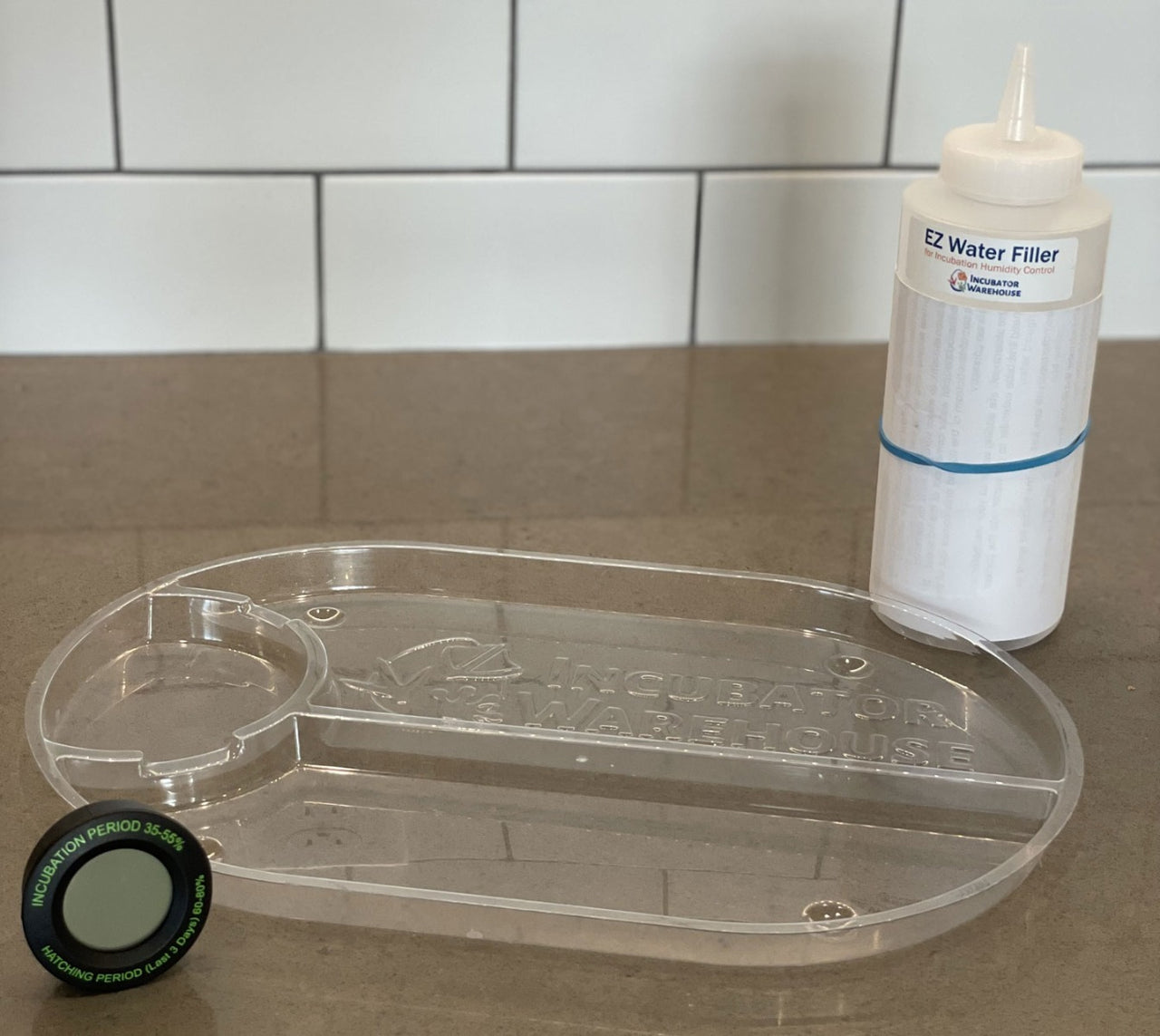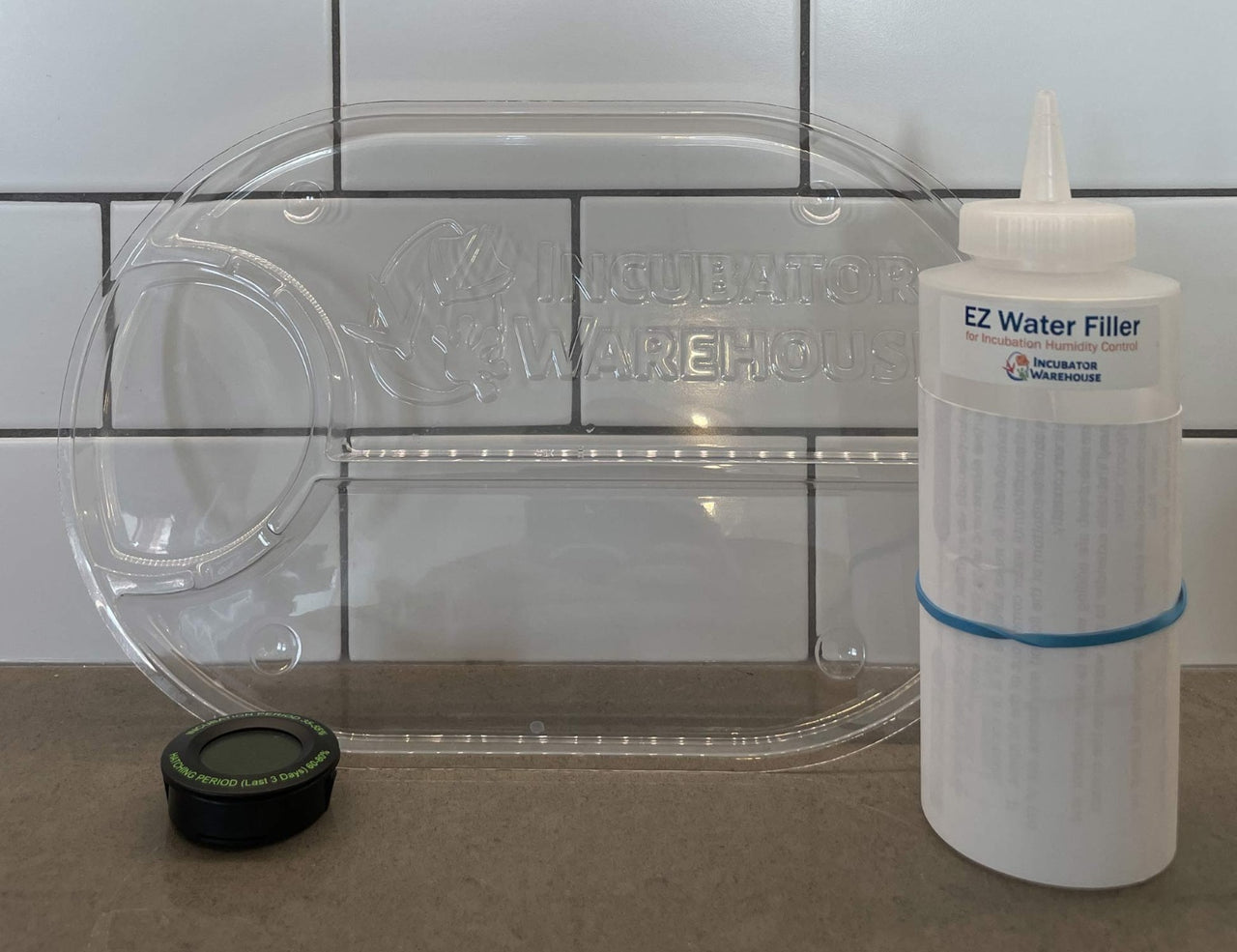 Description
More Information
FAQ
Instructions
Incubator Warehouse has solved the problem with managing humidity in this popular 9-12 egg incubator. With this complete humidity management kit you can finally have complete control over the humidity in your incubator. This kit includes the Incubator Warehouse Digital Hygrometer, EZ Water Filler, & Humidity Tray. With 3 different sized reservoirs it is simple to get your humidity level adjusted. Simply pour water in the main reservoir using the EZ water filler until it is full. If you need more humidity, just keep adding water until it spills over into the medium then large reservoirs through the integrated EZ overflow ports. The Digital Hygrometer makes it easy to see what your current humidity level is at in your incubator.
Includes the 2 Year IncuCare Warranty
QUESTIONS & ANSWERS
Have a Question?
Be the first to ask a question about this.
Ask a Question
Product Instructions & Documents