Durable Seed Starter Kit with Heat Mat and Humidity Vents | 2 Sizes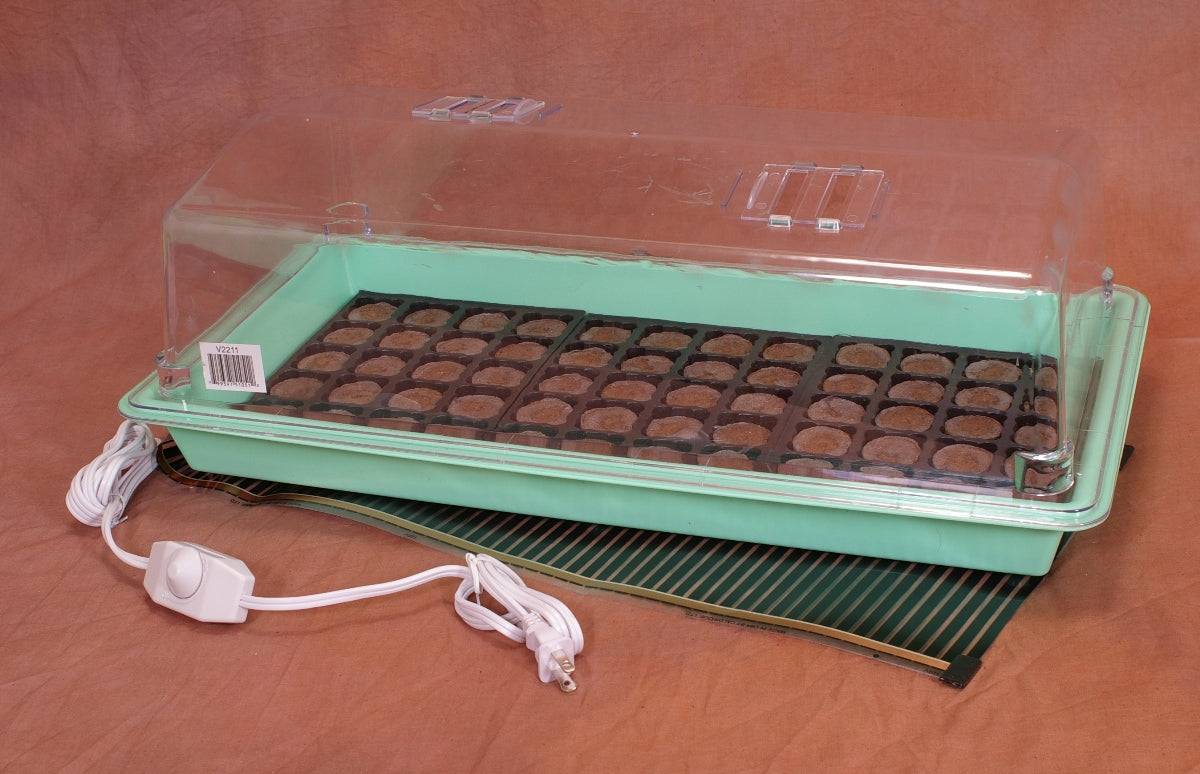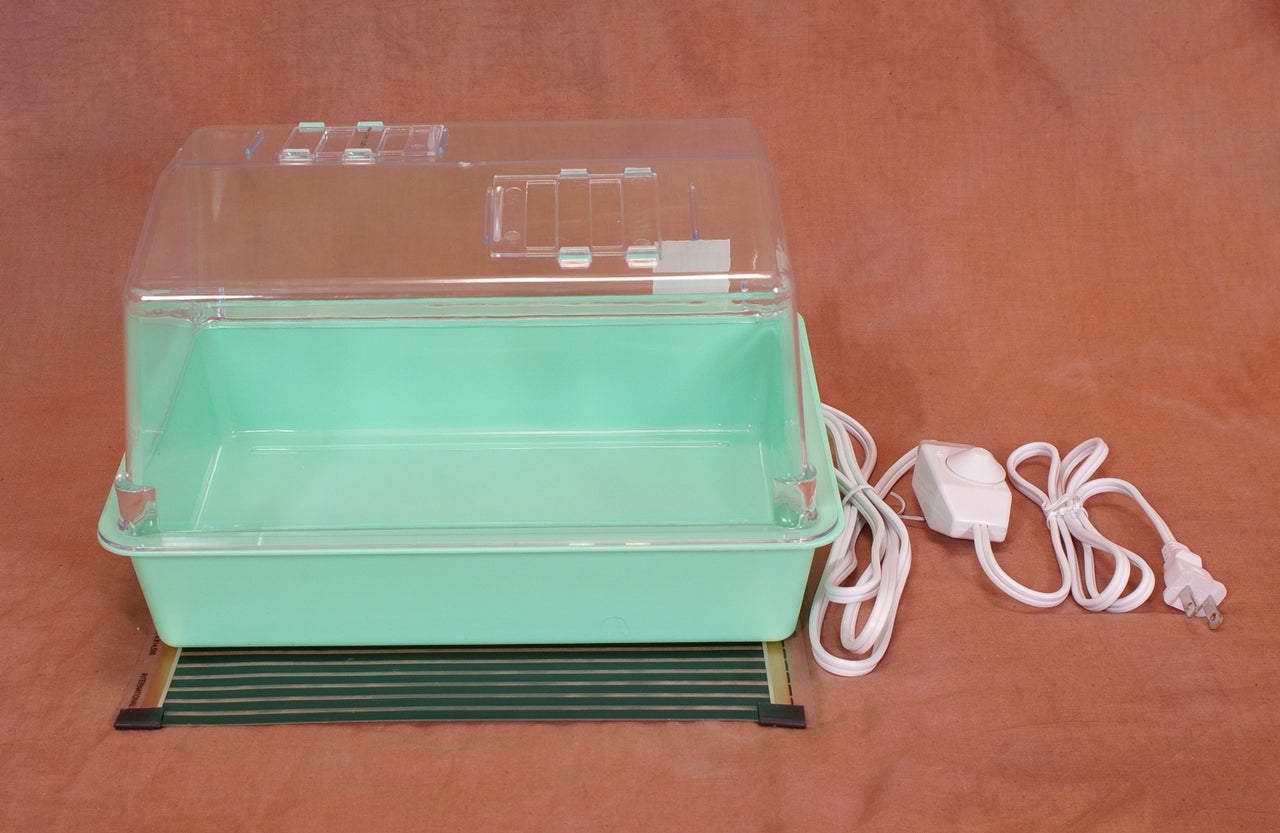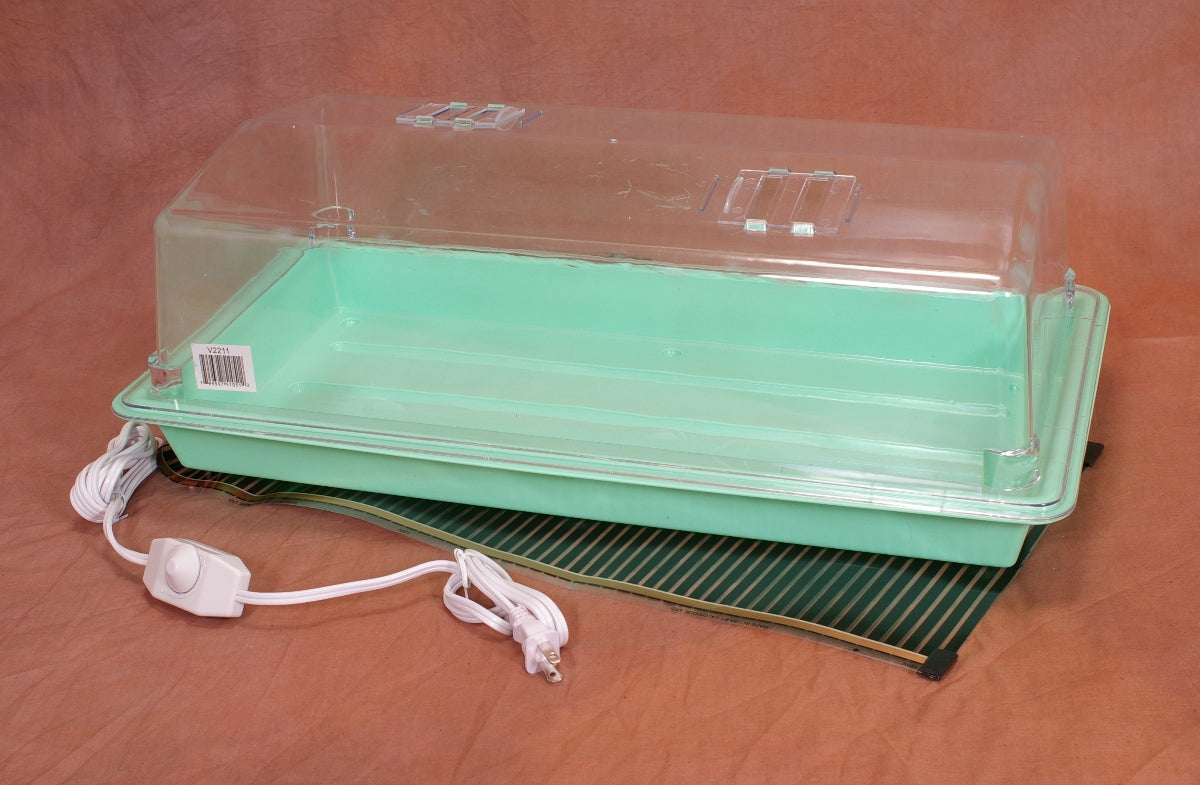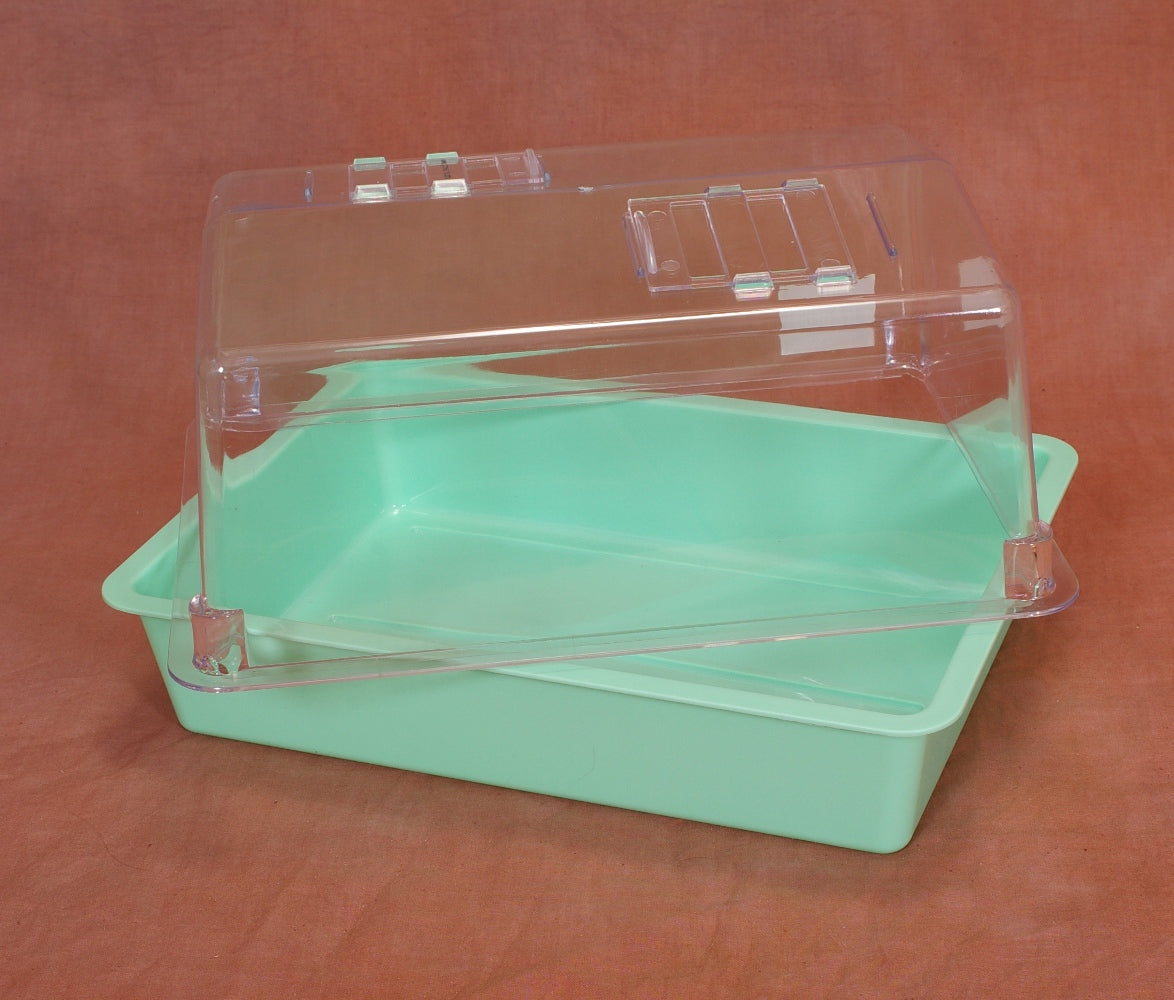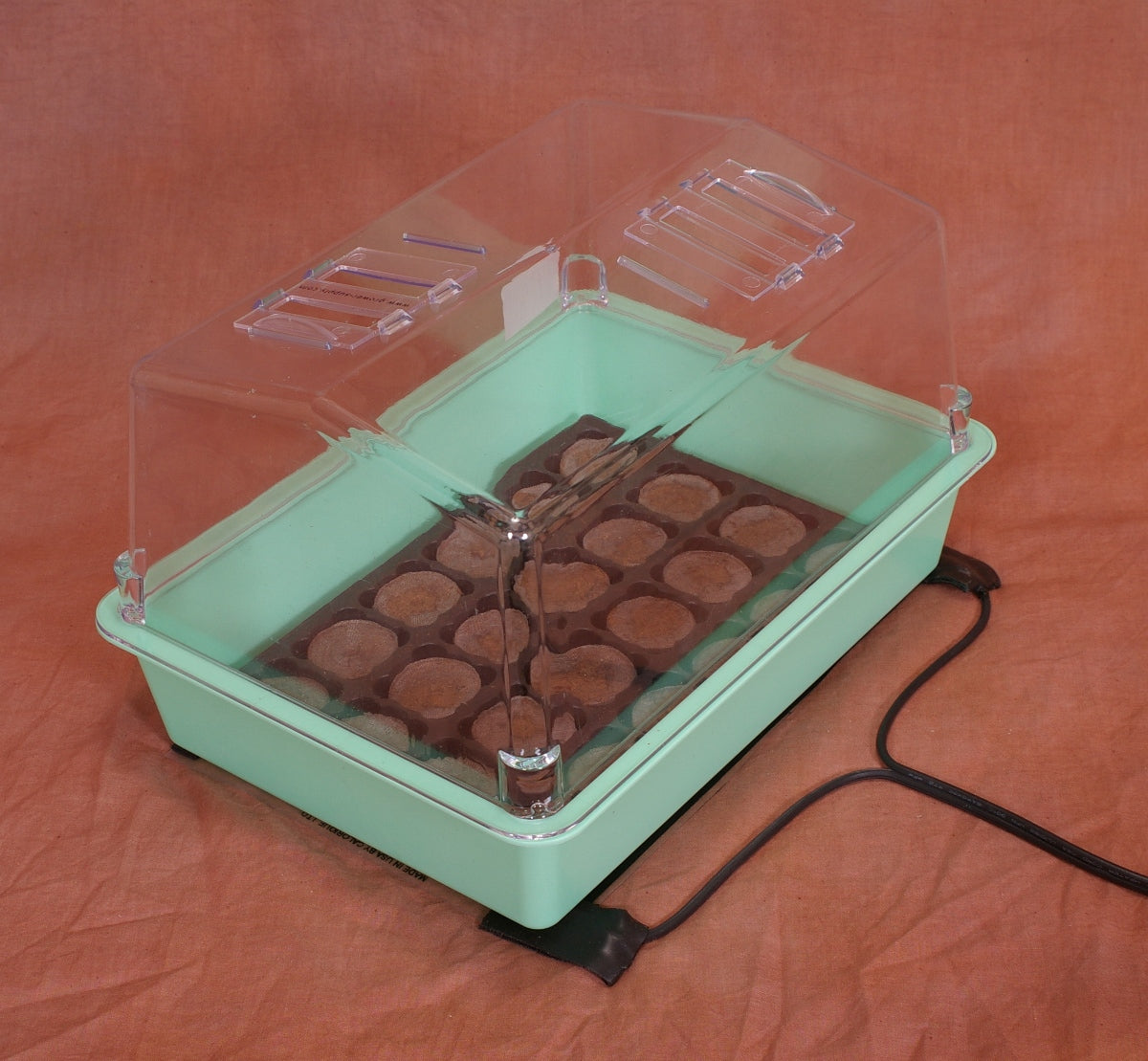 Description
More Information
FAQ
Instructions
Start seeds faster with this amazing seed starting kit!
Fast Sprout Indoor Mini Greenhouse

The Fast Sprout Mini Greenhouse is unlike most of the humidity domes, mini greenhouses, & propagation domes on the market in the USA. This unit is made out of durable hard plastic (Most of them are made out of the same material as thin flimsy packaging). This unit is injection molded with crystal clear plastic and has 2 adjustable humidity vents on top. Stands 7.5" tall. Will last for years!!!!

8" x 12" x 7.5" Tall OR 22" x 11" x 7.5" Tall
Extra Thick Plastic, More Durable - Will Last for Years!!!
Great Light transmission
Faster sprout times
Inside dome lips keep humidity and condensation inside the dome (most units in USA allow water to flow out of dome)
2 Year IncuCare Warranty

Heat Sprout Germination Mat

The Heat-Sprout Heat Mat was created with ease of use in mind. No more need to run multiple mats, just get the length you need. Ultra-thin construction & patented heating technology makes for a more uniform heat distribution and the durability to withstand rugged greenhouse environments. The Heat-Sprout is brand new on the market as of July 2010 and was designed with price, durability, & usability in mind.
Terminals & electrical connections are sealed using a high performance self fusing sealant
8" x 11" (Regular) OR 11" x 22" (Large) size is the exact fit for the tray and dome
Increases success of seedlings and cuttings
Warms root area 10-20˚F over ambient temperature to improve germination
No heat wires or thick pad, so heat is always dissipated evenly over the whole mat
Almost the entire surface of the mat is covered by the heat strips creating a very even
Moisture sealed electrical connections (Do not submerse in water)
6 foot power cord (Optional Rheostat/Dimmer with OFF and fully variable power)

Ultra-thin Super durable construction (No Multiple Plys, just one solid extra tough mat)

110-120V AC Power

2 Year IncuCare Warranty
Jiffy Brand Professional Peat Pellets (Seed Plugs)

Regular dome includes 1 set of 24 plugs (including the plastic insert tray)

Large dome includes 72 plugs (including plastic insert trays)

Fit perfectly in trays.

Great for seed starting

Just add water
Germination Mat Assembled in USA and all components made in the USA except the power cord!!
QUESTIONS & ANSWERS
Have a Question?
Be the first to ask a question about this.
Ask a Question
Product Instructions & Documents