The Poultry Udder Waterer - Automatic, Clean, Hygenic Bird Waterer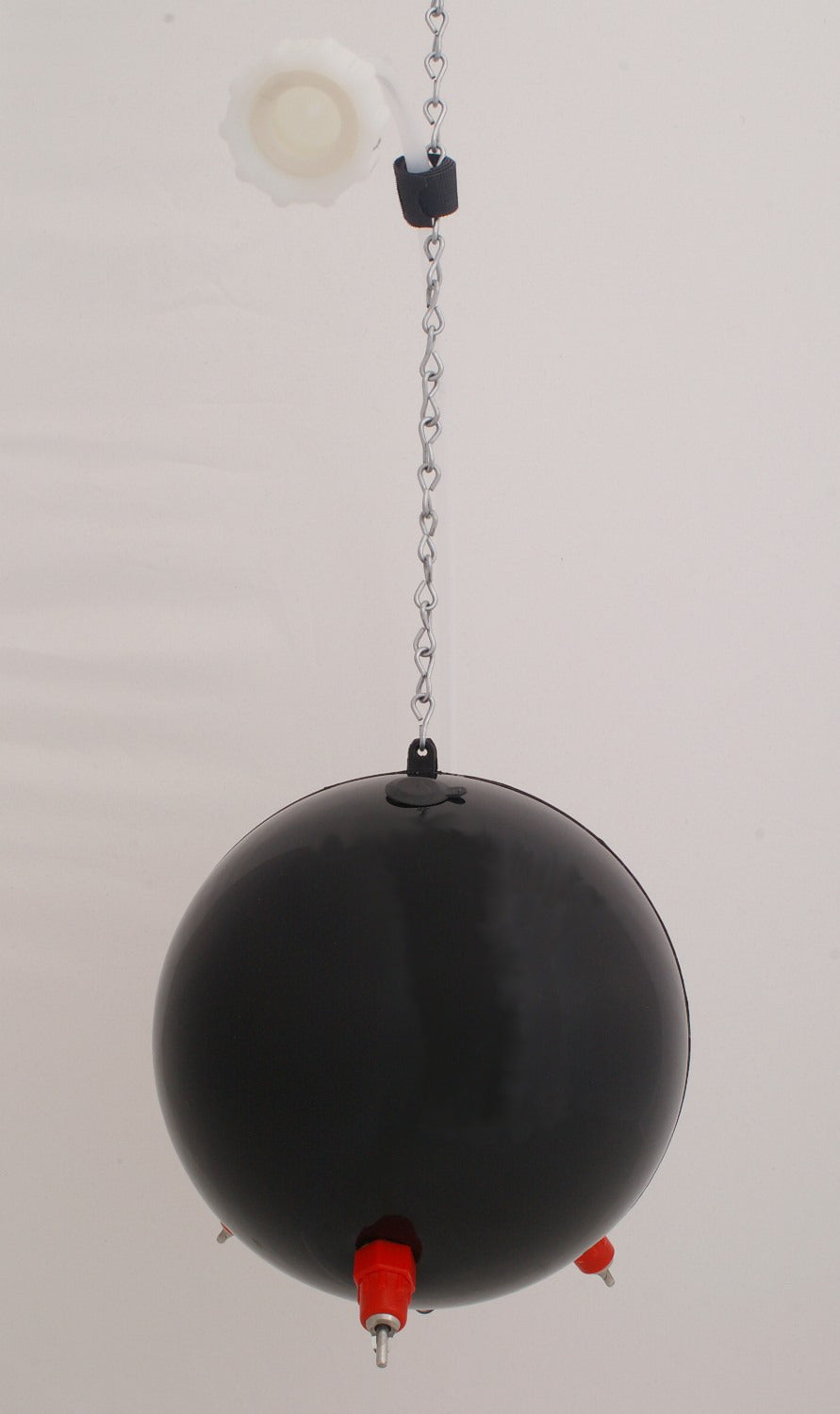 Description
More Information
FAQ
The Poultry Udder, Automatic Bird & Pet Waterer makes providing fresh, clean water to your birds and pets easy.  Simply connect the Poultry Udder to any regular garden hose and the Poultry Udder will refill itself providing a constant supply of fresh, clean water all day every day.  The Poultry Udder was designed to address a lot of the problems of other waterers on the market.  
Easily attaches to a garden hose fitting
Automatically refills making sure your birds or pets have a constant supply of fresh, clean water
Works with High Pressure OR Low Pressure
Clean & Hygenic

No open troughs, keeps all the dirt and droppings out!
Clean water can help prevent disease and poor bird or pet health

The Black plastic sphere stops light transmission which virtually eliminates algae growth
Compact design means that the Poultry Udder can fit into almost any size coop
Even with its compact size, the Poultry Udder can water up to 50 birds
When will you be getting these back in stock?

This product was market out of stock because it needed some design changes. Currenty there are not any plans to have it back in stock in the near future.

Is it possible to heat these to keep them from freezing in the winter?

Unfortunately we do not have a way to provide direct heat to the Poultry Udder.