Current Style Hova-Bator Bottom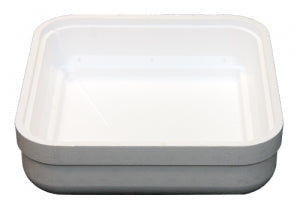 Description
More Information
FAQ
Instructions
Hova-Bator must have been produced after August 2004 to accept this bottom half. May have slight discoloration or dings/dents.
Do the disposable liners fit in this?

The DACB Hatching Tray Liners are not made to go in the HovaBator bottom trays. However they can be cut to fit the size you want.
Product Instructions & Documents