Humane Poultry Dispatcher- Wall Mounted
$73.99
This humane poultry dispatcher is a simple yet effective appliance. Attach to a wall, post, tree or beam. To use, insert neck of bird in U gap and pull lever down swiftly.This will break the neck of the bird, sever the spinal cord and form a cavity into which the blood will drain when the bird is hung.The appliance is not intended to sever the head of the bird and an adjusting screw is provided to regulate the gap for various bird sizes. This wall mounted poultry dispatcher is suitable for birds up to about 25 pounds (~10 Kg). How to use: Step 1 – Calmly hold the bird Step 2 – Lift the handle up and then securely grip the lower legs of the bird just above the feet. Position the bird so the neck rests across the "U" resting area from left to right. The bird will usually calmly sit there. Step 3 – Firmly and swiftly press the handle downwards until it stops as the bolt rests on the stopper and hold it in position. The bird will probably flutter and convulse a little bit but it will have been instantly dispatched and feel no pain. Step 4 – Hang the bird by the feet so the blood and fluids drain into the neck and head cavity. Because of this you should little if any blood. Step 5 – Process the bird as normal. To set the unit to the right size, measure the gap that will be left once the handle is in it's fully pushed in position. Numbers are approximate and will vary based on the actual size of the bird. Quail: gap of ~1/16" of an inch (bolt almost all of the way in)Chicken: gap of ~1/8" (bolt about half way in)Goose/Turkey: gap of ~1/4" (bolt nearly all the way out)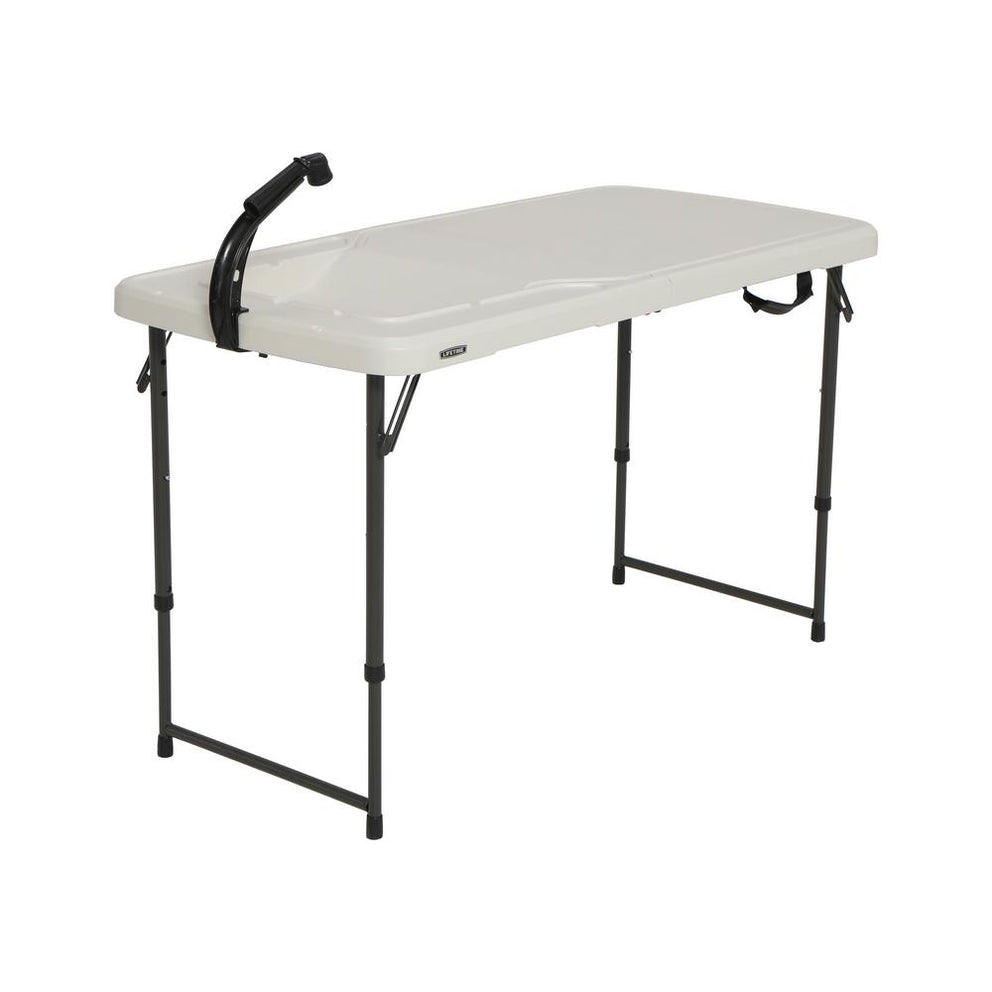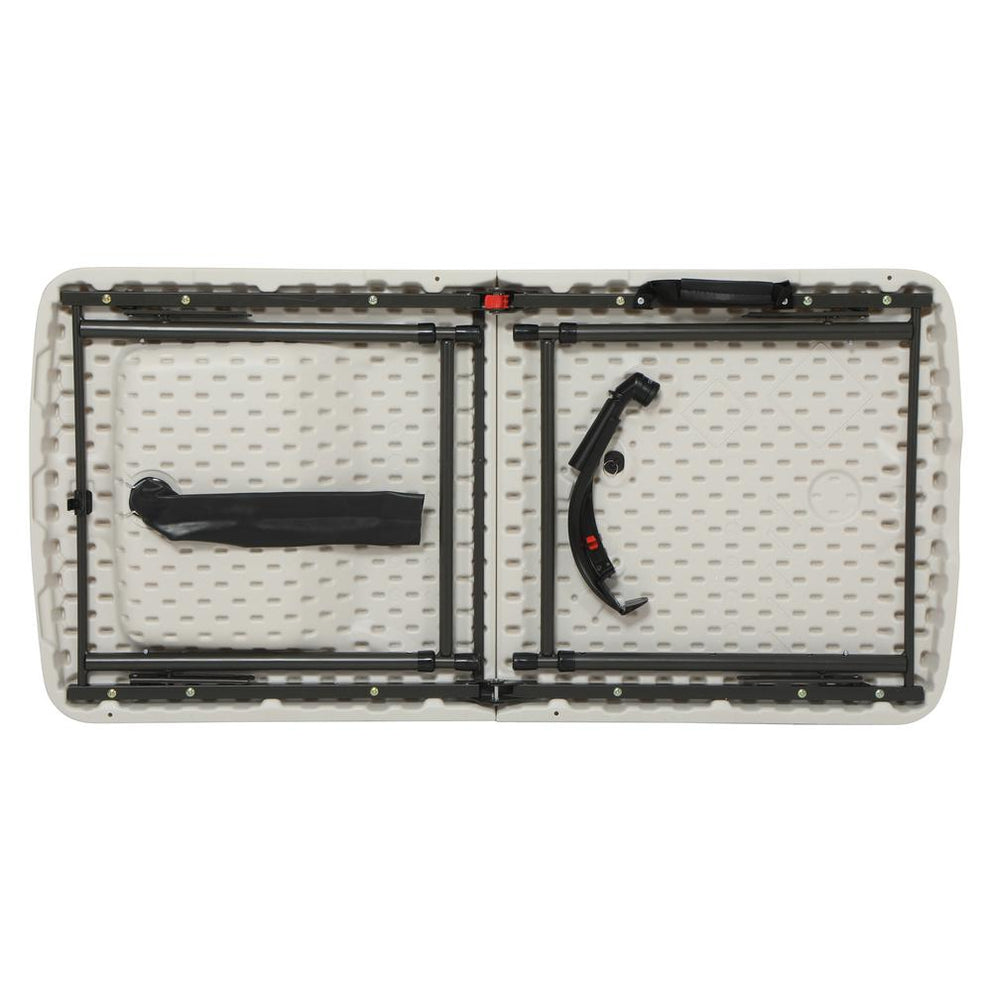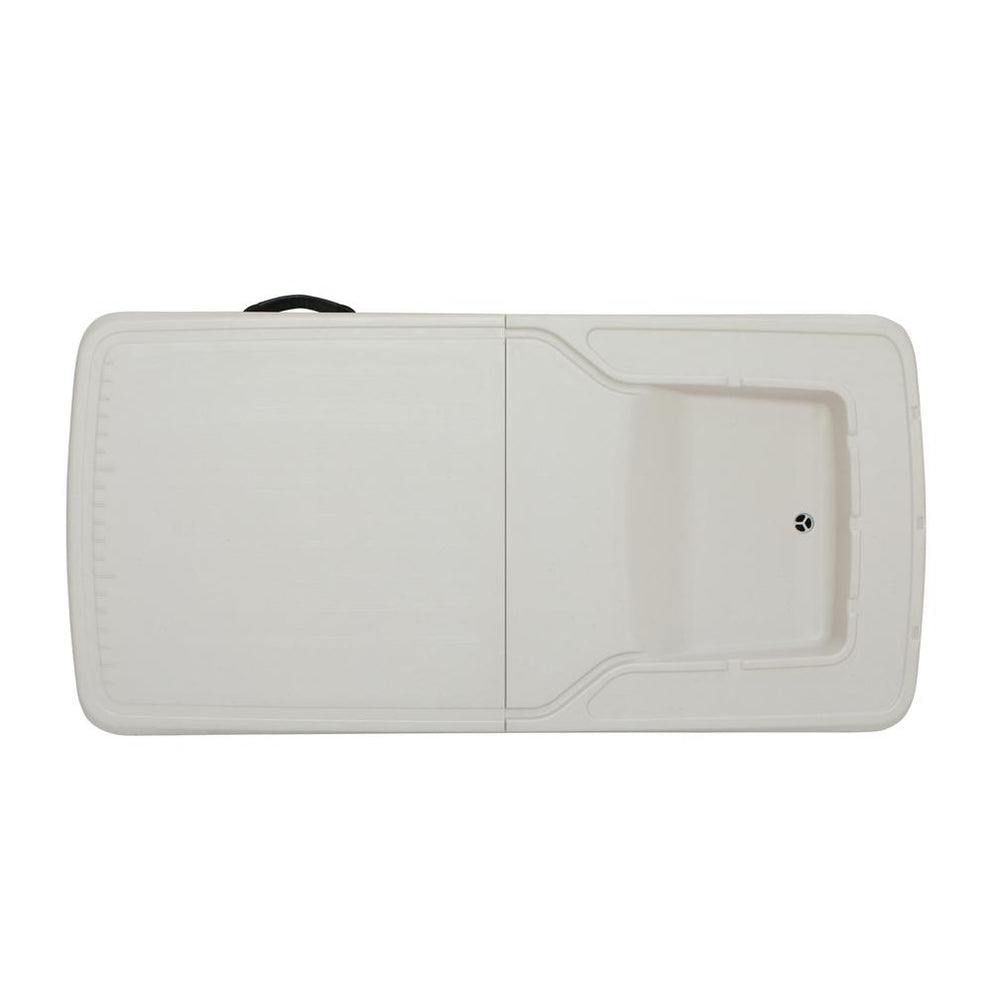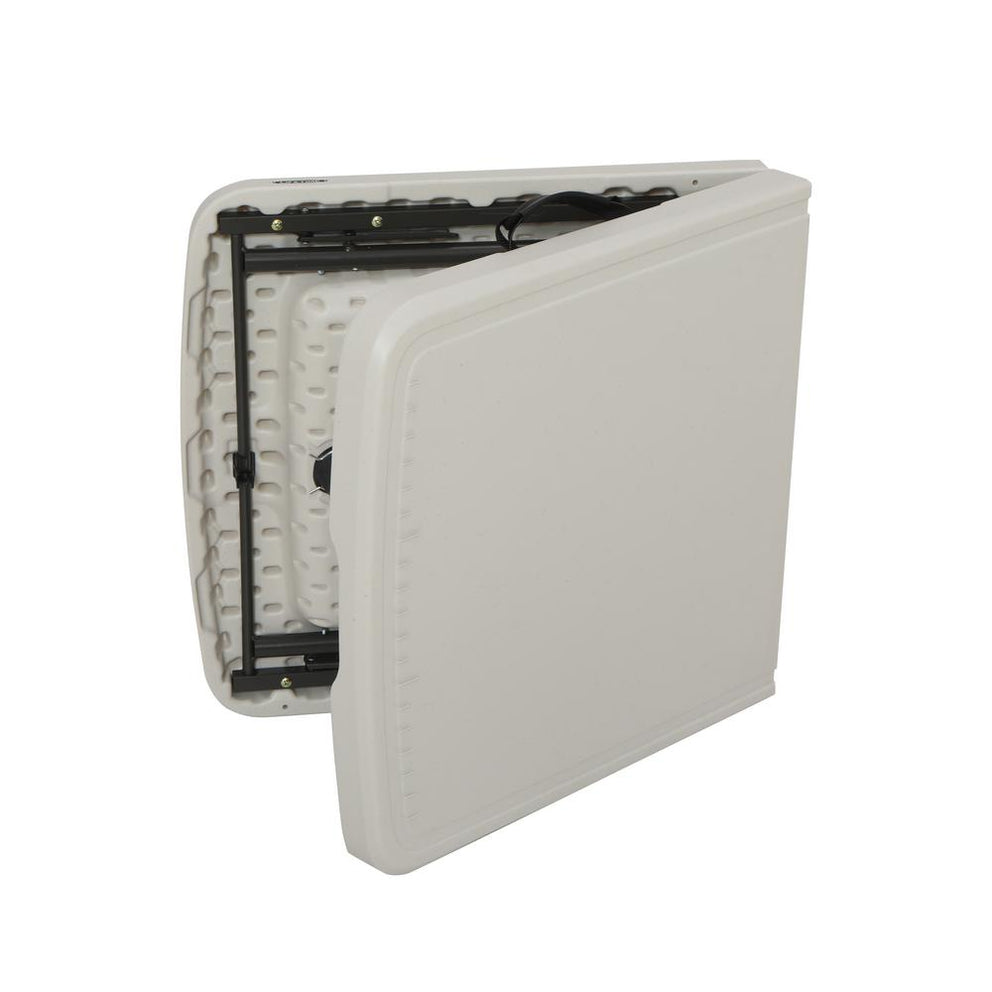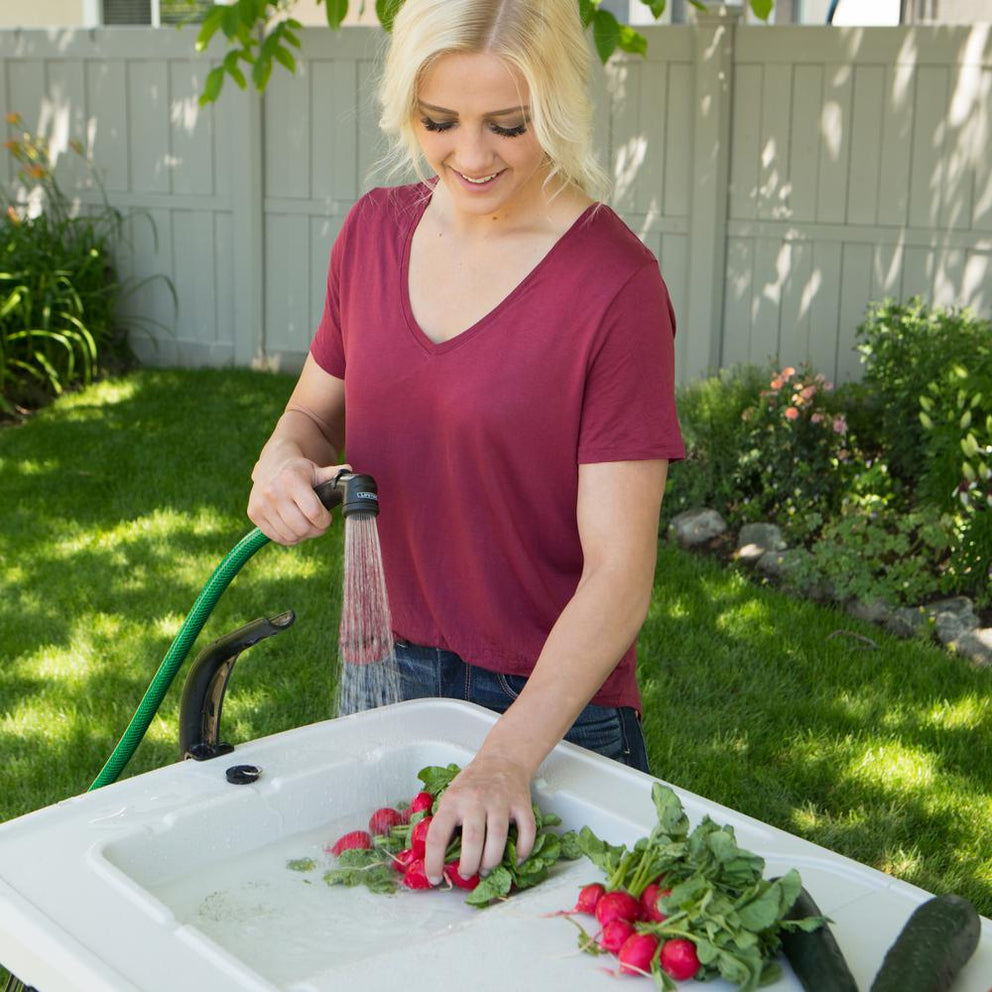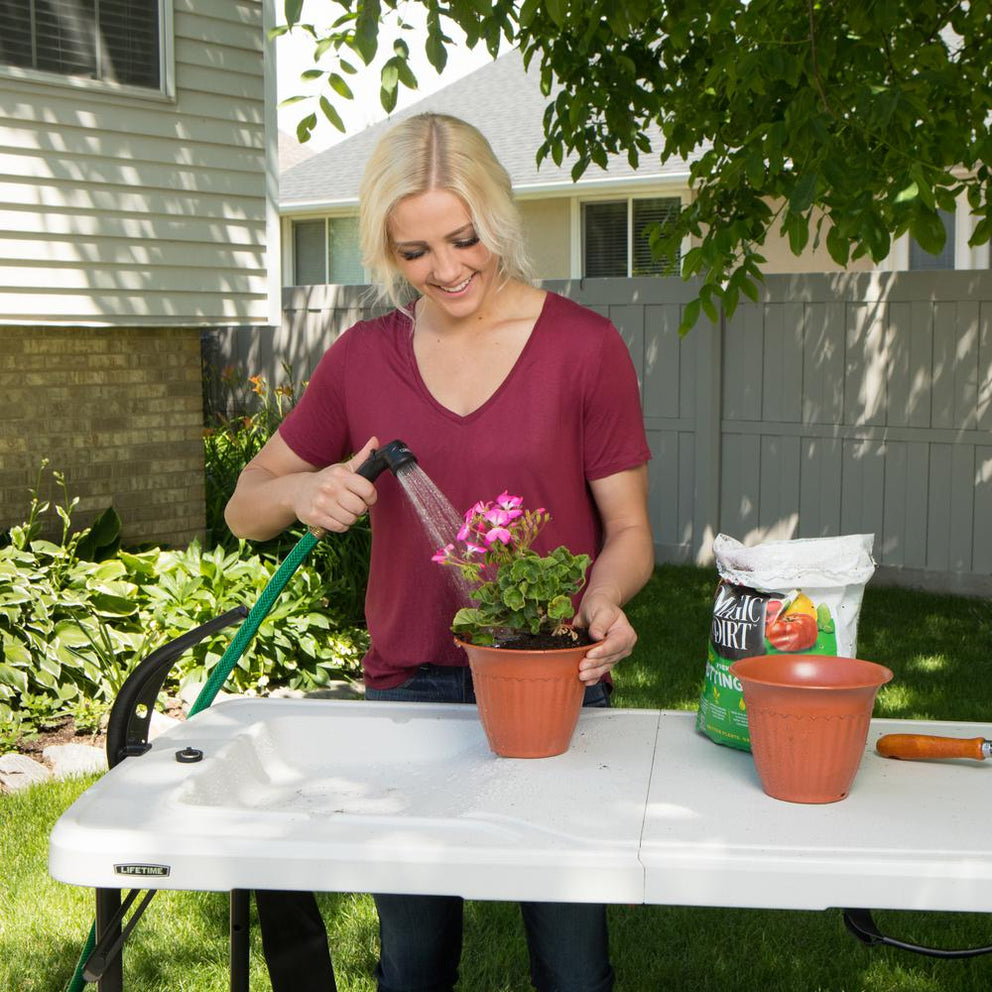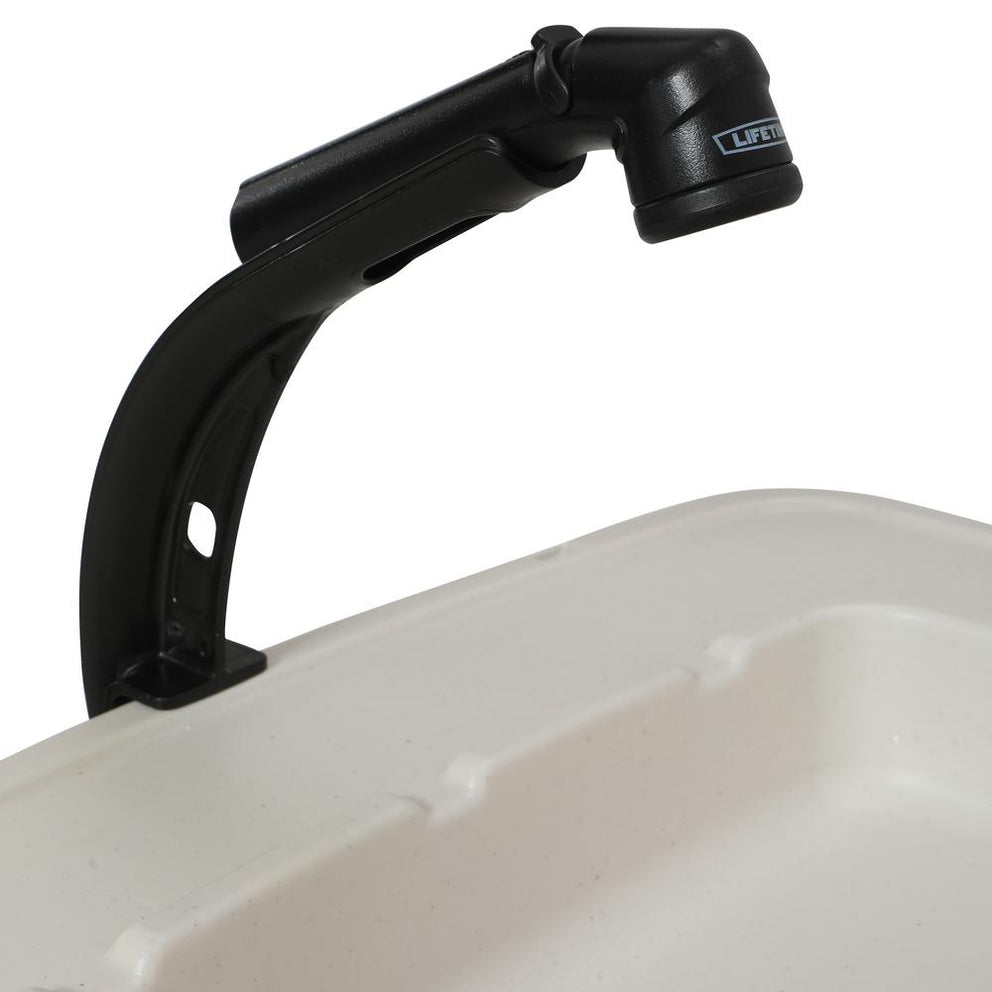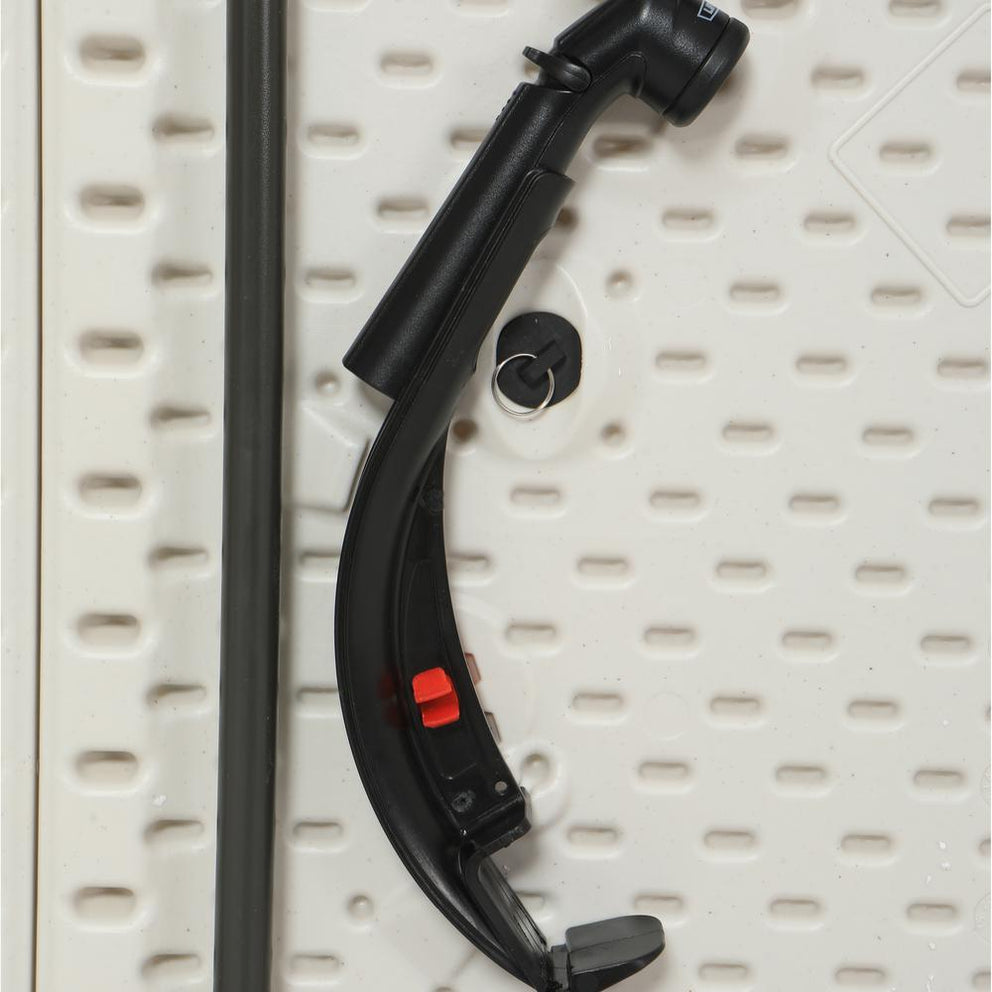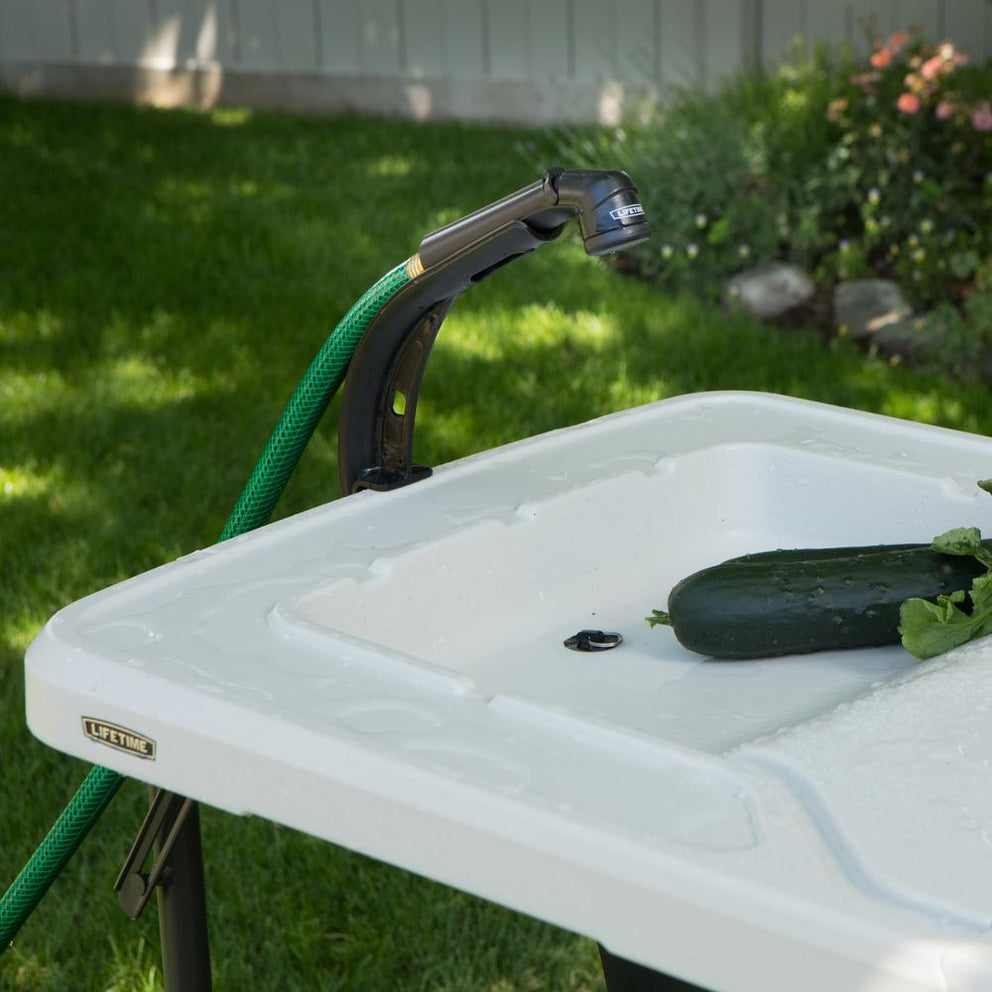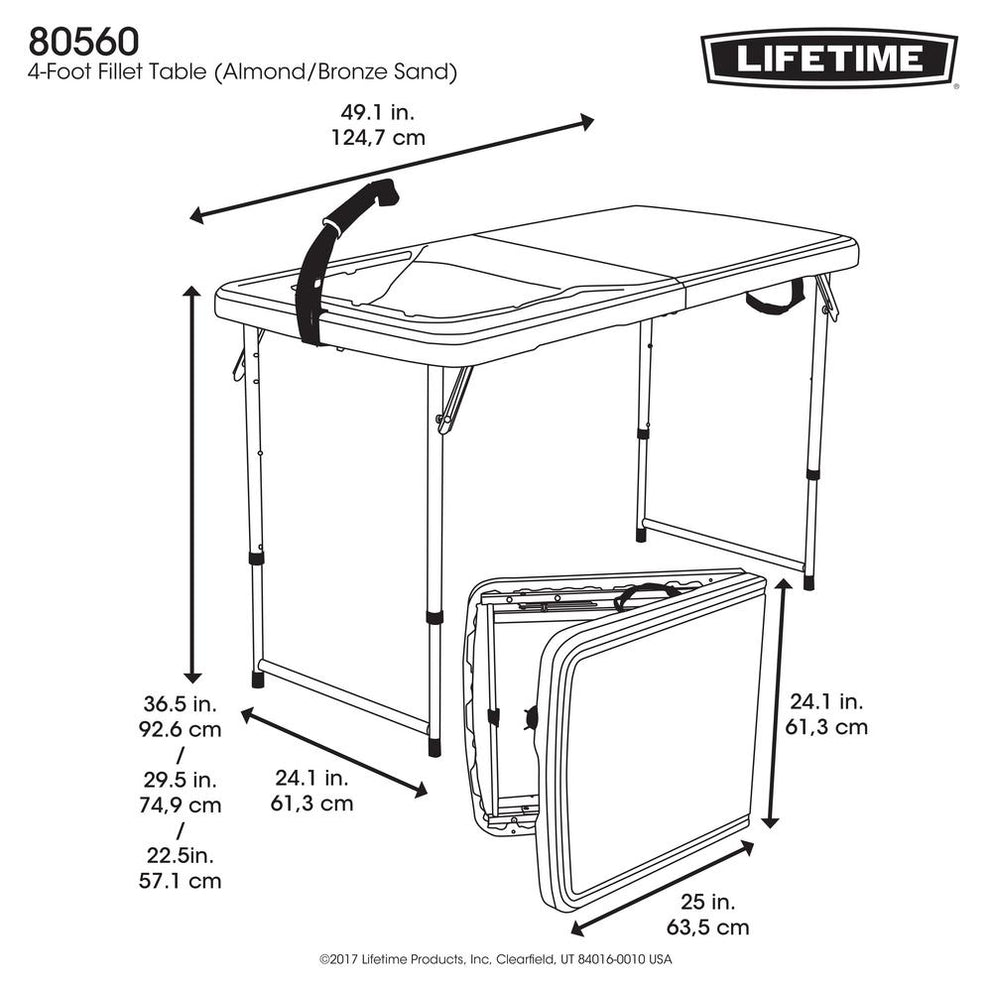 Poultry Processing Table with Built-In Sprayer - LIFETIME model
$188.99
This 4 ft. Fold-In-Half Processing Table is perfect for processing poultry and for many other things, such as fishing, camping, or backyard use. This table has a pull out spray handle that hooks directly to your hose and has 2 different spray settings and an on/off switch. The table top is specially designed with a molded in channel around the edges to minimize water loss. The table includes storage on the underside for the drain hose spray handle rubber drain stopper. The table surface is stain resistant, easy to clean, and UV-protected. The sturdy steel frame has a powder-coated finish that protects against weather, rust, and corrosion. The table also has a convenient fold-in-half design with a carry handle for easy transport and storage and 3 adjustable height settings (22.5 in., 29.5 in. 36.5 in.). Adjust the table using the push-pin adjustment Convenient carry handle Designated storage for accessories Folds in half for easy transport and storage Integrated channels for water drainage Ruler molded into table top Stain resistant and easy to clean Steel frame with all-weather finish UV-Protected High-Density Polyethylene (HDPE) top 12.5 in. x 15.5 x 3 in. washbasin 48 in. x 24 in. molded tabletop Uniform distributed load weight capacity is 200 lbs.
Poultry Processing Table with Faucet and Coil Hose Sprayer
$157.99
Make processing your poultry simple and clean with that handy processing table. Key Features: Connect your garden hose for pressurized water anywhere you would like. With a built in sink you can easily wash your hands, processing tools and birds. The coil hose and sprayer lets you easily clean the table and your birds. The expandable drain tube lets you direct the drain water to a bucket or other convenient place. The quick-connects let you detach your hose and sprayer with a quick click. And when you are finished, disconnect, fold and easily store! Legs lock in both the folded and upright positions. Table Size (upright): 44.30in long, 23.60in wide and 36.60in high. Folds down to 2.75in high.