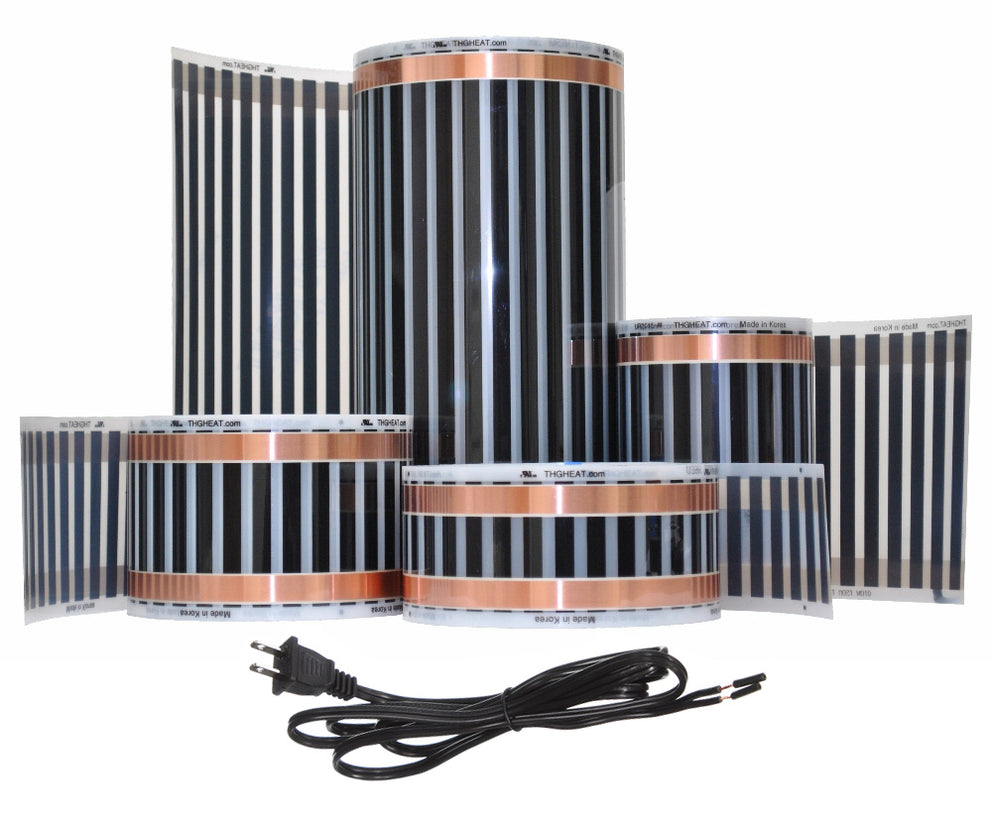 Repti-Warm Reptile & Pet Warming Heat Mat | Snake Lizard Turtle | 2 Sizes
from

$22.99
The Repti-Warm Heat Mat was created with ease of use in mind. Ultra-thin construction & patented heating technology makes for a more uniform heat distribution and the durability to withstand rugged reptile environments. The Repti-Warm was designed with price, durability, & usability in mind. Terminals & electrical connections are sealed using a high-performance self fusing sealant Choose your custom size Warms area 10-20˚+F over ambient temperature No heat wires or thick pad, so heat is always dissipated evenly over the whole mat Almost the entire surface of the mat is covered by the heat strips, creating an even heat distribution Moisture sealed electrical connections (Do not submerse in water) Power cord Ultra-thin Super durable construction (No Multiple Plys, just one solid extra tough mat) Heat Strip & power cord are both UL Listed Components Assembled in USA!!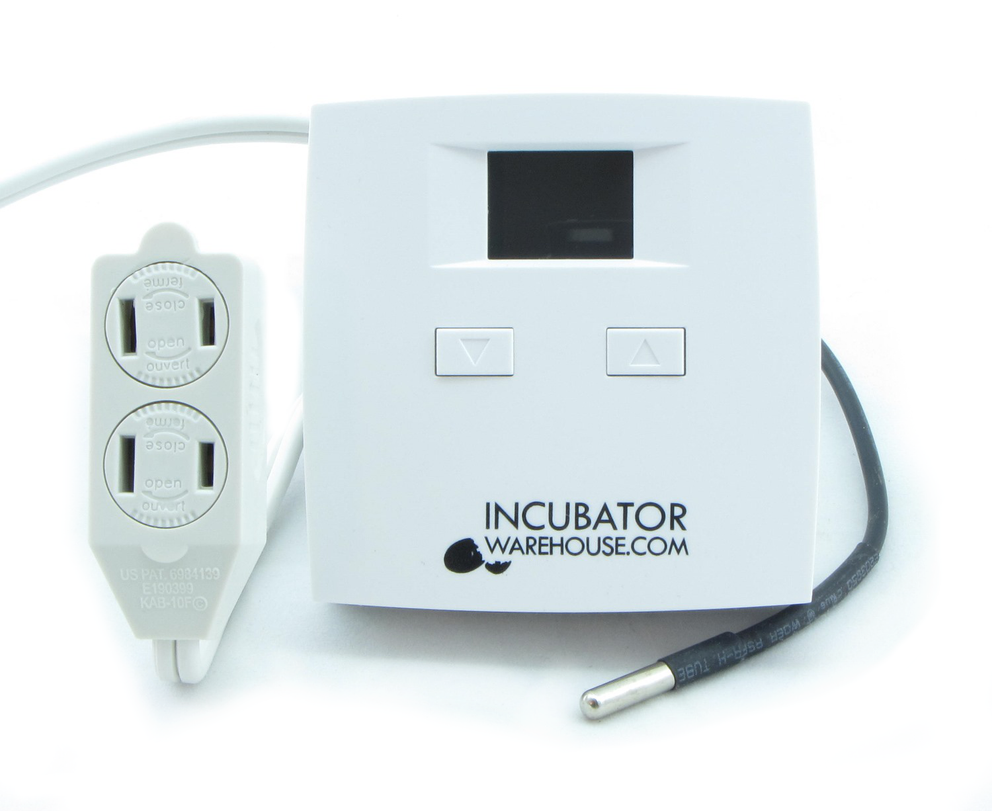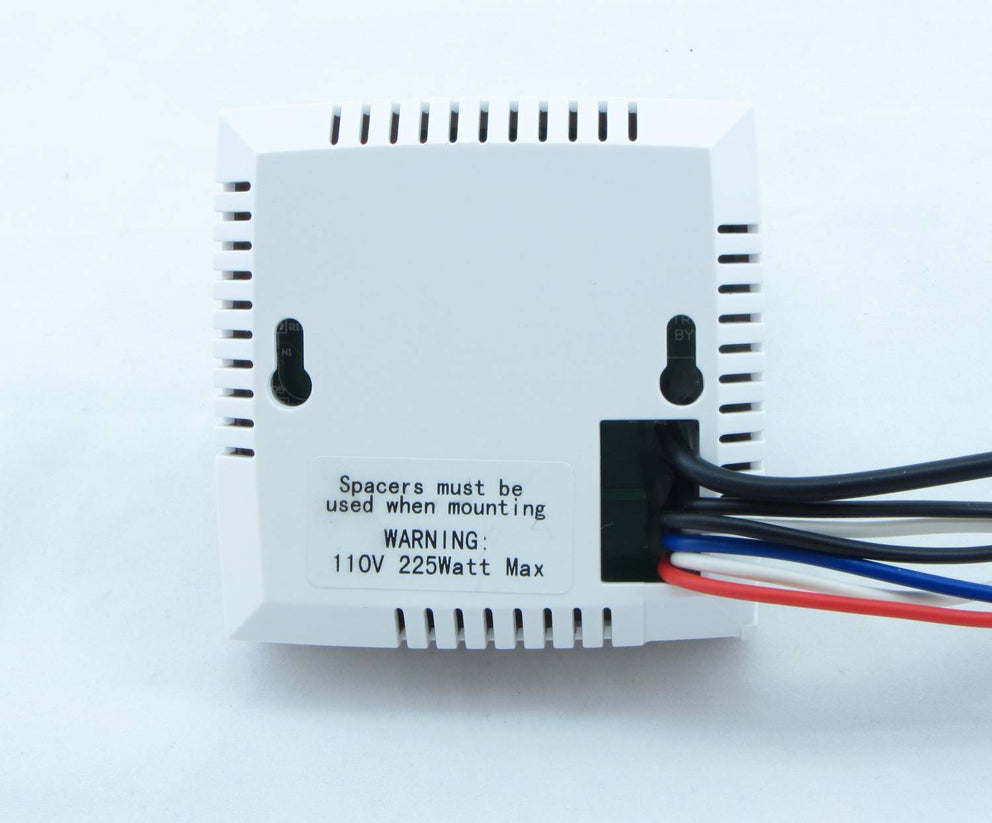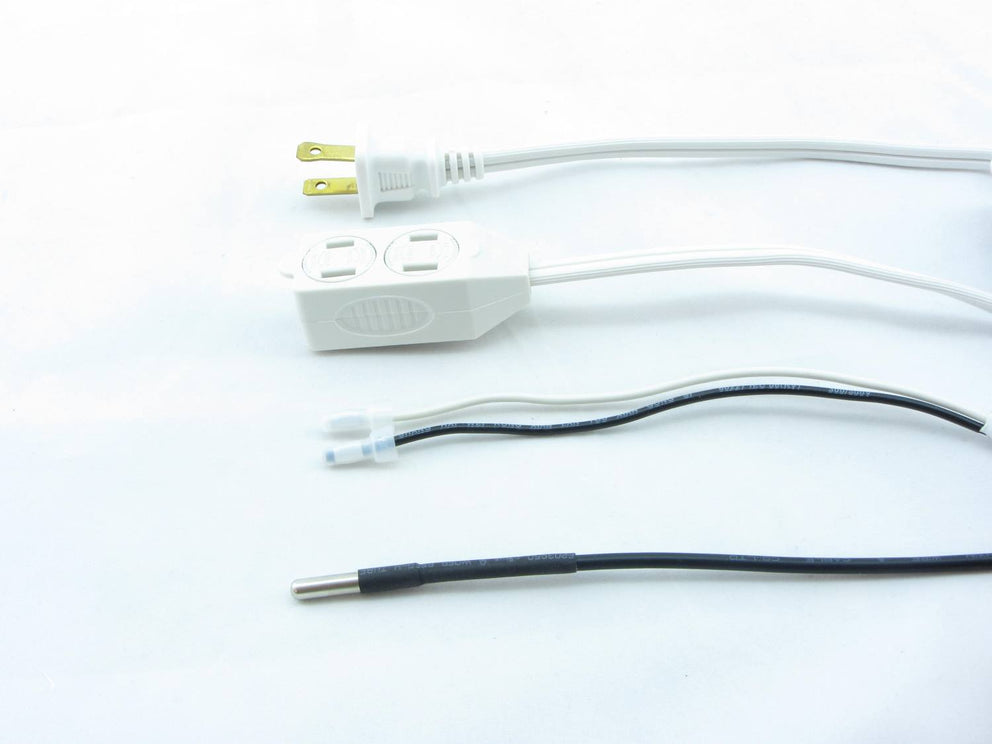 Plug 'n Play Digital Electronic Thermostat with Remote Sensor
$66.99
The Plug 'n Play is a digital electronic thermostat with remote sensor designed specifically for incubators. It's great for both tabletop and cabinet incubators. It comes pre-wired and ready to use. You can use any heating element up to 225 Watts. Simply plug in your heater, heat mat, or light bulb to the 3 outlet plug outlet and you're ready to go. The temperature can be adjusted in 0.1 degree increments. Just press the up or down arrow to set it. The screen has a flame icon that turns on when the heater is operating. This unit comes with a 24 inch remote sensor that can be placed inside your incubator. The white thermostat may be mounted on the outside of the incubator. Comes preset to 99.5 degrees F (37.5 in Celsius mode). Set point can be adjusted to any temperature between 41-113 degrees F If the temperature goes over 99.9, it reads: 00.1, 00.2, 00.3, etc. The digital readout displays temperature to the tenth of a degree (98.7, 99.4) The temperature switching differential is 0.2 degrees F. This means that if the temperature is set to 99.5 then the thermostat will turn the heat on when the thermostat sensor reads below 99.3 and turn off when the sensor reads above 99.7 110V AC Calibration enabled. This means that you can calibrate the thermostat if required. For example, if you have a thermometer that you trust and the digital thermostat reads a little different, you can calibrate the thermostat to match the trusted thermometer (calibrate in 0.1 degree increments up to +/- 5 degrees) Key lock feature allows you to set the temperature and lock the keys so it cannot be changed without unlocking the keys (keys are locked by pressing both up and down buttons for 5 seconds) Note: It is normal for the thermostat to turn the heater off and still have the air temperature increase a little bit. This happens because as the power to the heater turns off, the heater is still hot and will heat the air around it. The same is true when the heater turns back on: the temperature may decrease a little more as the heater gets back up to temperature. The amount this happens will depend on the amount of heat your heating element holds and the amount of circulation in your incubator. Keep in mind that the air temperature may vary without a negative impact to the eggs if the variation is rapid enough to not allow the eggs to heat or cool more than it should. As long as the up and down cycle is relatively small, less than a few minutes, and the average air temperature is at your target temperature, the temperature inside your egg (which is what really matters) will be just fine! This is true with any incubator and egg configuration. As always, all of our products are covered by our 2 Year IncuCare Warranty. Purchase today with no worries and experience the Plug 'n Play Digital Electronic Thermostat for yourself.
Because reptiles are cold-blooded they cannot regulate their body temperature on their own.  This is why you will often see reptiles laying on rocks and in direct sunlight because that is how they warm their blood and body.  Since reptiles in captivity cannot move into the sunlight and shade to regulate their body temperature, they need reptile heating mats, heating pads or an under-tank heater in their captive environment to provide warmth.
It is important to remember that reptile heating mats and reptile heating pads cannot be placed under the entire tank or the reptile won't have anywhere to get away from the heat being provided by the under tank heater.  
At IncubatorWarehouse.com we have our own line of reptile heating mats and reptile heating pads.  Our Repti-Warm Reptile Heating Mats are very rugged and ultra-thin.  These under-tank heaters can be ordered in almost any size, with 3 widths to choose from and a customizable length that can be used in almost any environment.