Little Giant 9300 Fan Kit With Installation Guide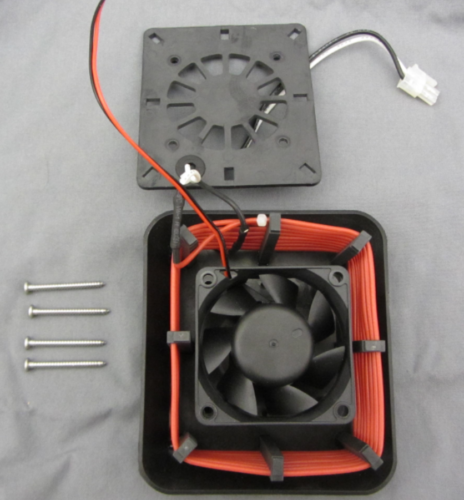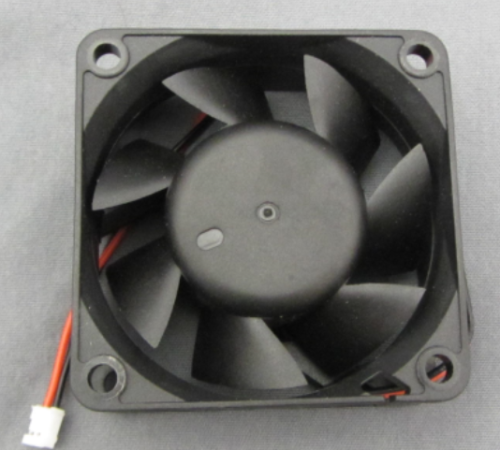 Description
More Information
FAQ
Instructions
Putting a fan inside your incubator is a great way to increase hatch rates, but it is not just as simple as buying a PC fan or a cheap fan kit. There are a few things that you need to keep in mind:
Too much air circulation is BAD for eggs (it will dry them out). Think about it, in nature there isn't a fan blowing on eggs. The only reason that an incubator needs the fan is to keep the temperature more consistent (like in nature). BEWARE of CHEAP kits. They often use regular HIGH speed fans. Almost all the fans on the market are designed to move as much air as possible. This is not what you want.
If you get too powerful of a fan it can OVERHEAT your incubator. Fans generate heat. Many people have come to check on their eggs only to find them cooked because the fan caused the incubator to overheat.
The direction the air flows and the positioning of the fan inside your incubator is critical to maintaining a consistent temperature throughout the incubator.
Highlights of the Incubator Warehouse Circulated Air Fan Kit for the Little Giant 9300
Tested & proven for the Little Giant Incubator to increase hatch rates
Specially designed to move only as much air as necessary to keep the incubator temperature consistent
Will not overheat your incubator!!!
Full color installation instructions for an easy installation
Backed by the Incubator Warehouse TWO YEAR HASSLE FREE GUARANTEE
Did you know that at any given time the temperature in your Little Giant still air incubator can vary by up to 5 degrees from the top and bottom and from the center to the corners? In addition, you get variation from the thermostat cycling the heating unit on and off. This temperature variation has a significant impact on your hatch rates.
This problem can be significantly reduced by installing a circulated air fan kit into you incubator. Heat naturally rises, so you need to circulate the hot air from the hot spots to the cool spots for a much more uniform and consistent temperature and better hatch results. The more consistent air temperature also ensures that your thermostat is cycling on and off at the appropriate times, not just when the air around the thermostat heats or cools.
QUESTIONS & ANSWERS
Have a Question?
Be the first to ask a question about this.
Ask a Question
Product Instructions & Documents