Incubator Warehouse Clear Automatic Humidity & Water Reserve System for GQF Cabinet Incubators (Replaces 3030)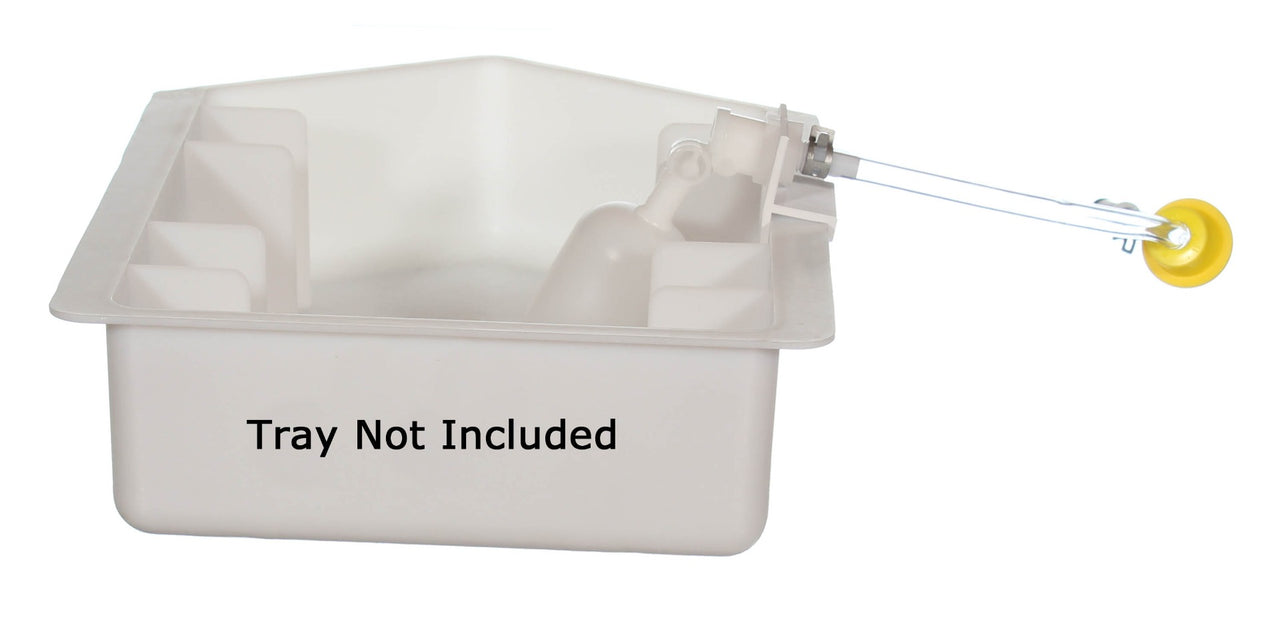 Description
More Information
FAQ
Instructions
The Clear Automatic Humidity & Water Reserve System for GQF Cabinet Incubators makes incubating easier and more efficient than ever! To check the water level simply look at the water reserve and the clear walls make it easy to see the water level. Simple as that! Using this product allows you to keep your humidity pan at a steady level without having to open your incubator frequently and letting all the humid warm air out. It helps keep the environment inside your cabinet more consistent throughout your hatch.
The float mounts to the side of your existing humidity pan in your cabinet. No modifications necessary! Water can be heavy in large quantities so to refill your reserve you can easily add water simply by opening the convenient lid of the reserve and pouring more water in. You can also disconnect the reserve and refill it that way. Our goal is to make your incubation experience easier and more convenient for you. This product delivers just that!
As always, all our products are covered by our 1-year Hassle-Free Guarantee. Purchase today with no worries and experience the simplicity of the Clear Automatic Humidity & Water Reserve System.
QUESTIONS & ANSWERS
Have a Question?
Be the first to ask a question about this.
Ask a Question
Product Instructions & Documents