AccuHatch Digital Egg Incubator Deluxe Combo Kit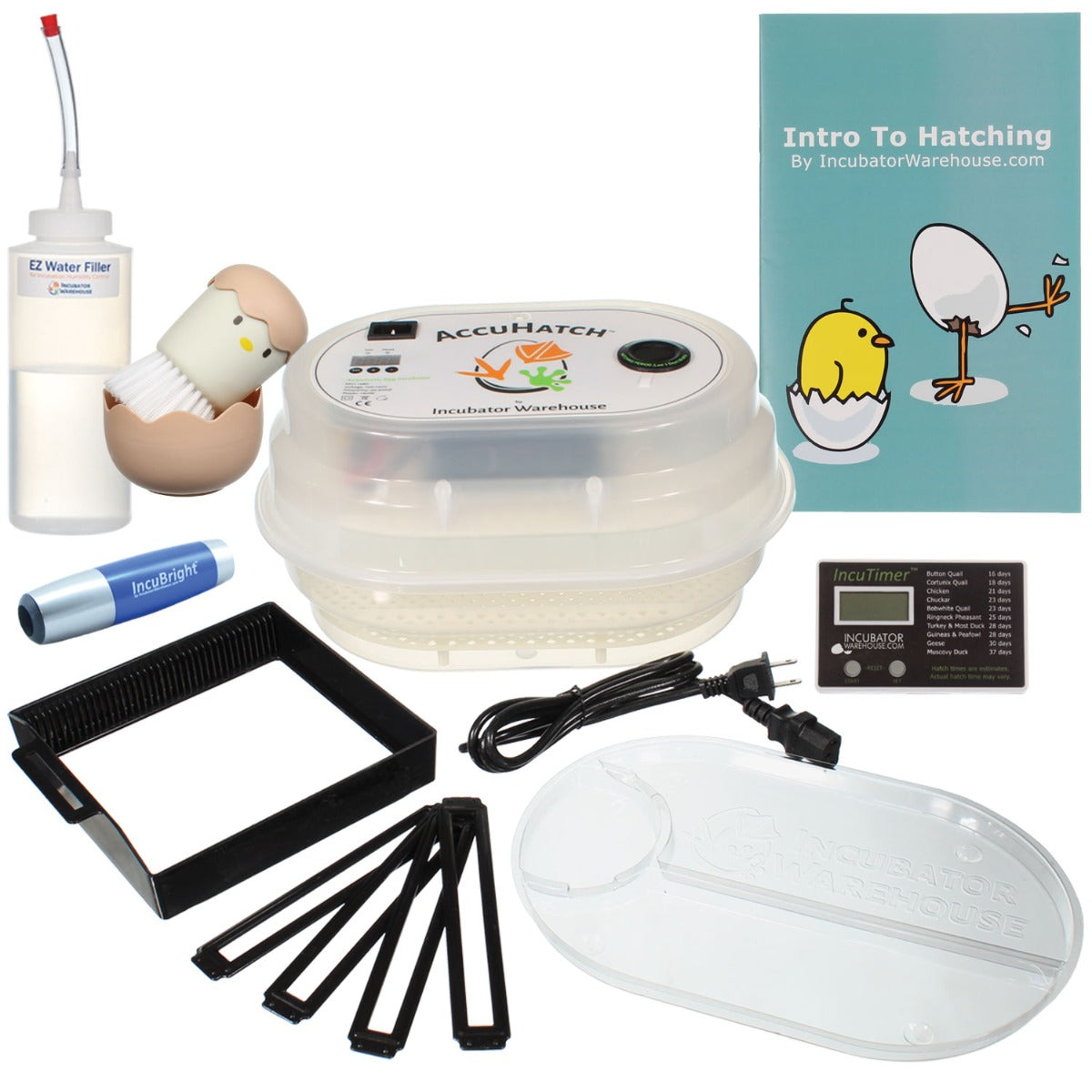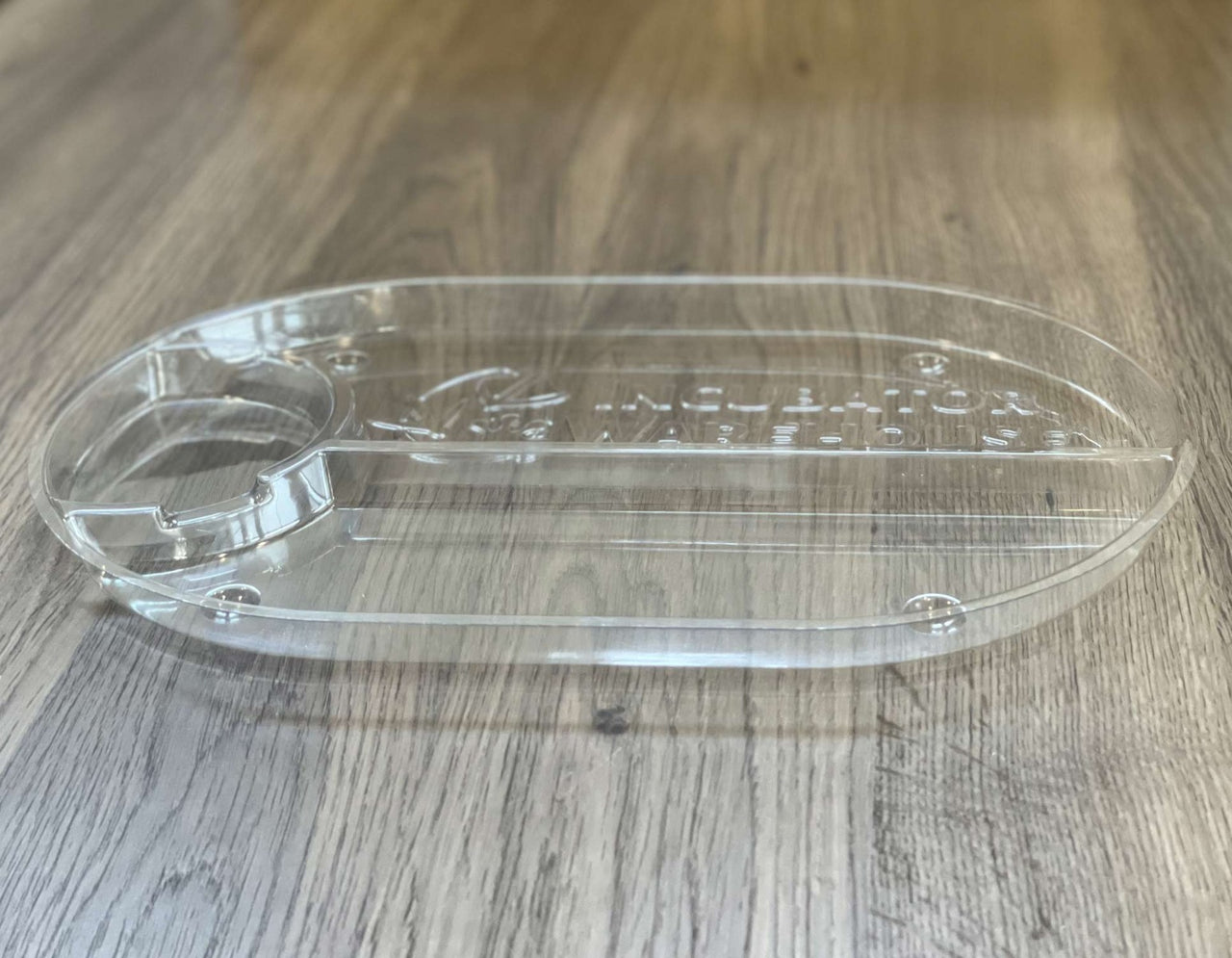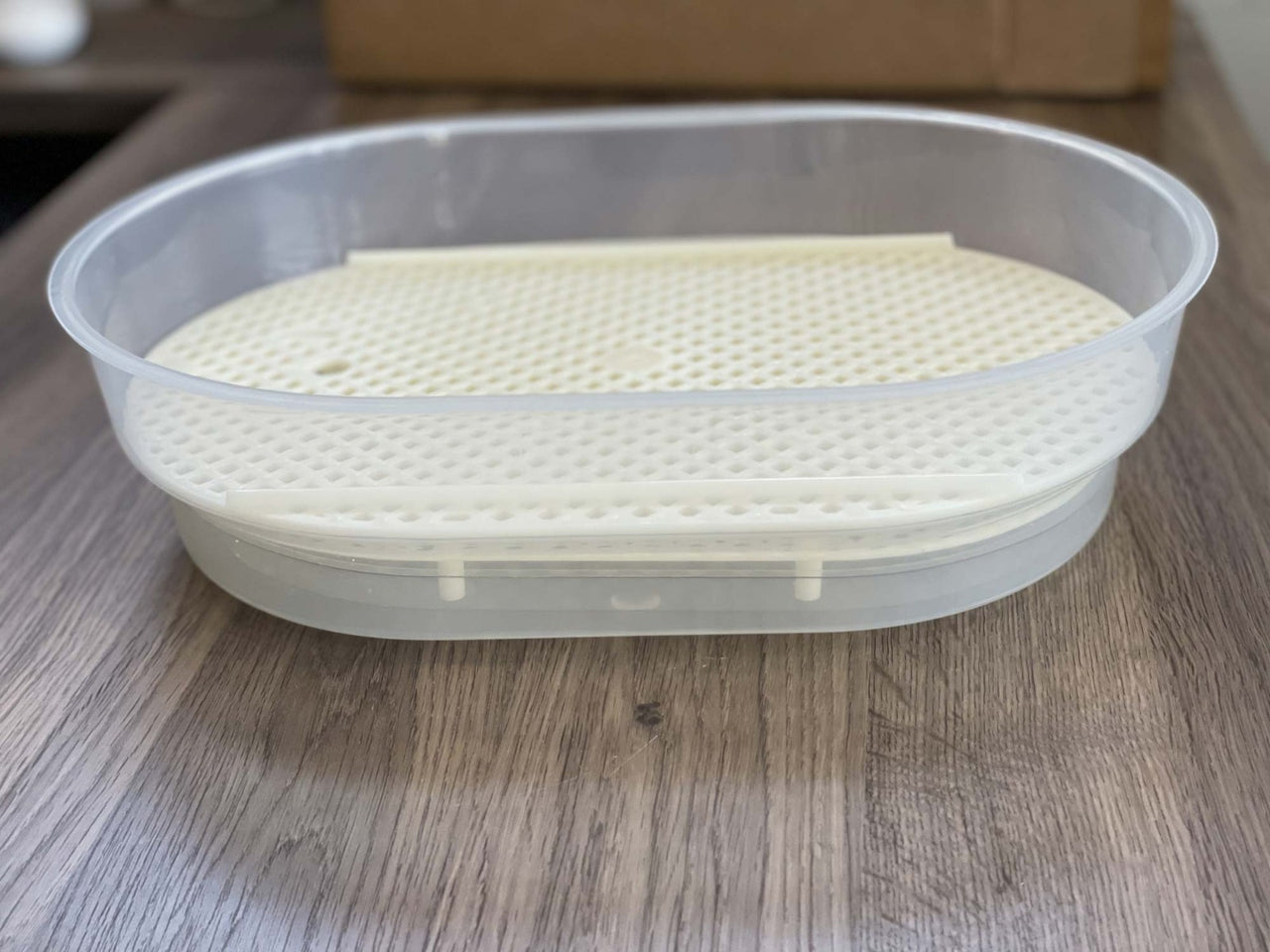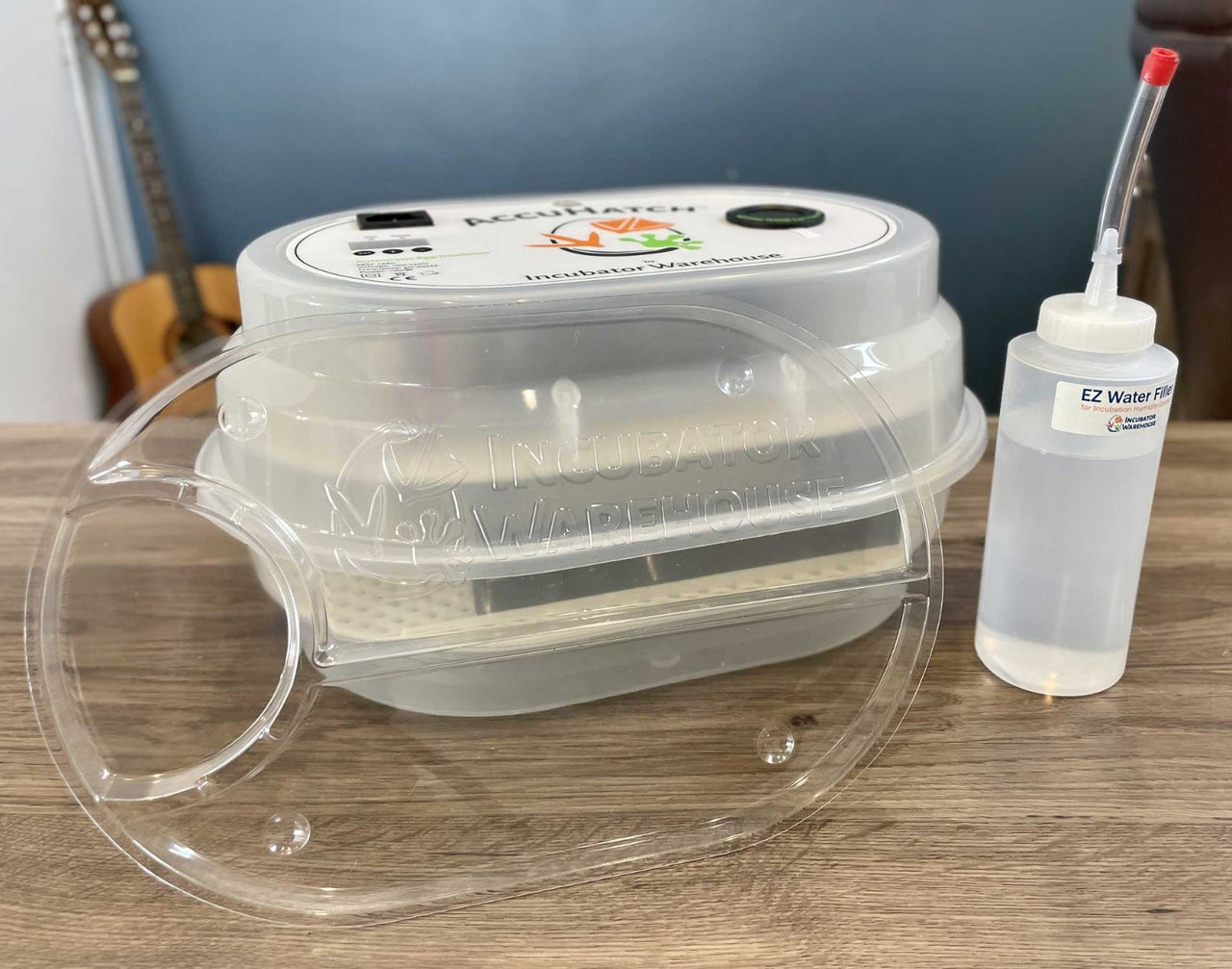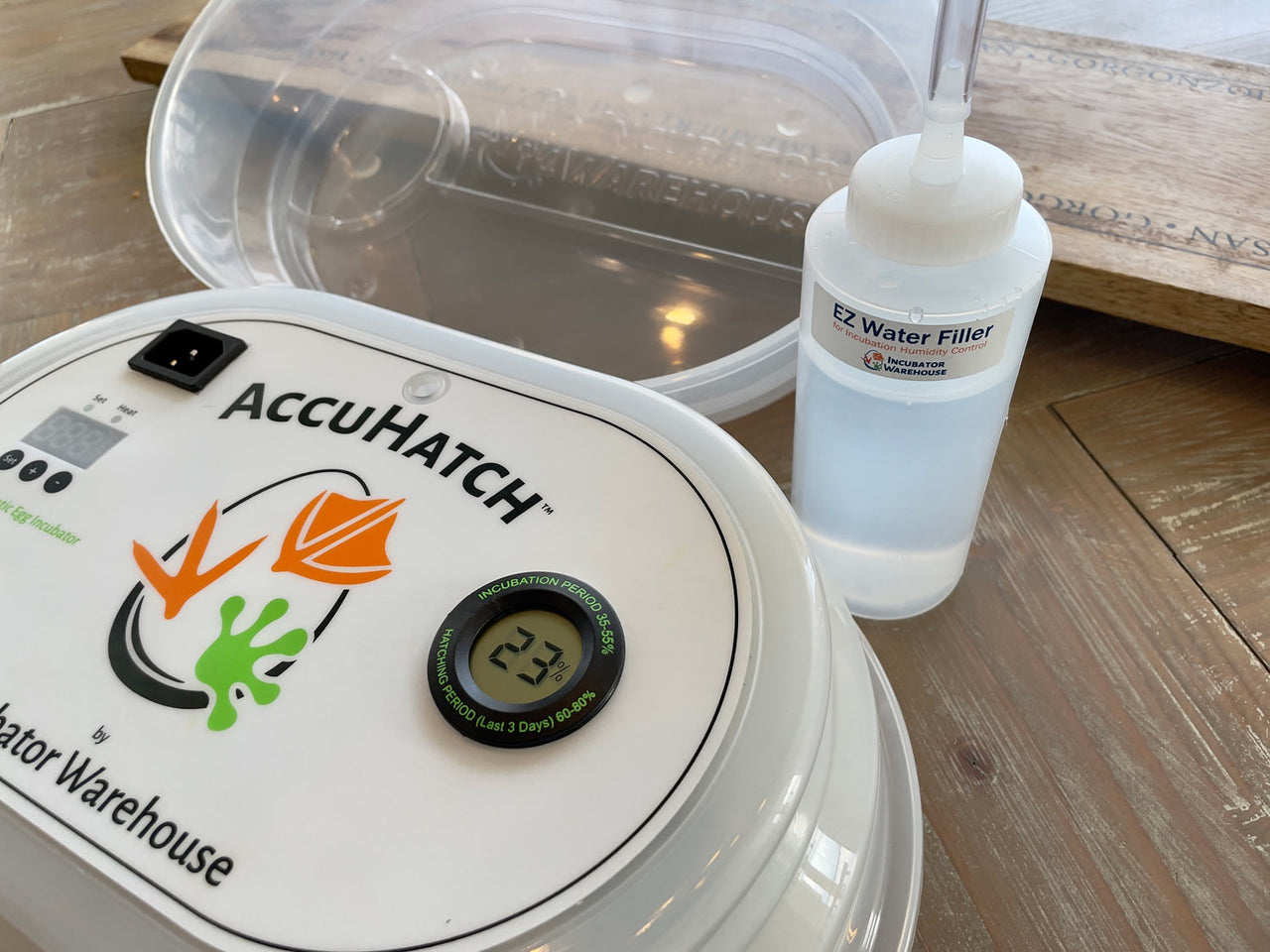 Description
More Information
FAQ
Instructions
If you're looking for a small easy-to-use incubator with all needed Incubation Accessories then look no further than the AccuHatch Deluxe Combo Kit. This kit Includes:
AccuHatch Egg Incubator
The AccuHatch uses CIRCULATED AIR FLOW. The heating bands above the fan unit gently warm the inside of the incubator as the fan circulates the air in your incubator for an even temperature throughout. This incubator is made of a durable thick plastic making it last longer, retain heat better, and be much easier to clean after your eggs hatch. It also includes a clear base for 360 degree viewing around your incubator sides. 2 tray levels included. 1 for incubation and another for hatching in those final days when you remove the turner tray. The AccuHatch incubator includes a water tray with 3 sections to easily control humidity. With 3 different sized reservoirs it is simple to get your humidity level adjusted. Simply pour water in the main reservoir until it is full. If you need more humidity, just keep adding and water and it will will spill over into the medium and then the large reservoir through the integrated EZ overflow ports. The built-in hygrometer helps you keep the humidity in the right range for a great hatch. The AccuHatch will hold approximately 9-12 Chicken, 6 Duck size eggs, 3 Goose eggs or 20 Quail size eggs with the automatic egg turner.
Incubator Warehouse Hatch Guidebook
This illustrated 28-page book is the printed version of our 4 Part Intro to Hatching YouTube Series (see video links below). It gives a basic introduction to incubating eggs and brooding chicks.
YouTube Video Series
Intro to Hatching Part 1/4: Setup
Intro to Hatching Part 2/4: Incubation Period
Intro to Hatching Part 3/4: Hatching Period
Intro to Hatching Part 4/4: After Hatch


Incubator Warehouse EZ-Clean Chick Brush for Cleaning Incubators & Eggs
Cute Chick Brush for cleaning incubator or Eggs. 3 in x 4 in
IncuBright™ Egg Candler
One of the most exciting parts of incubating eggs is being able to watch the embryo progress during the various development stages. The IncuBright™ egg candler makes this joy possible by providing an easy and effective way to candle your eggs. It uses the latest in LED light technology, having one super bright CREE bulb the IncuBright™ illuminates your eggs for easy viewing, even with dark or large eggs. It has the only universal silicone rubber egg protector ring that lets you candle any size egg and is cordless making it easy use (batteries included).
E-Z Water Filler
The EZ Incubator Water Trough Filler makes the task of adding water accurately to any incubator a breeze. No more spilling water, overfilling, or guessing where your water will go.
IncuTimer™ Egg Incubator Hatch Countdown Timer
The IncuTimer™ was developed to make incubation of eggs easier. This simple and easy to use countdown timer helps you keep track of the time till your incubating eggs hatch. It has a maximum of 90-days and displays your remaining time till hatch in days, hours, and minutes. When the countdown reaches 0 the alarm will sound alerting you. For convenience we have added the hatch times for some of the most common and popular birds incubated these days. This makes it easier to know what to set your timer for when you place your eggs into the egg incubator. Instructions on how to operate are located on the back of each unit so you never have to worry about keeping up with an instruction sheet.
The AccuHatch Deluxr Kit is an ideal small incubator complete kit for anyone new to hatching eggs. For those with experience it can also be an easy alternative for smaller egg batches and still get the maximum experience out of your incubator. As with all the products we sell, the AccuHatch Deluxe Kit is covered by our Two-Year IncuCare Warranty. Purchase today with no worries and experience the AccuHatch incubator for yourself!
International Customers
This incubator uses 110 Volt AC Power. For international customers (220/240V) please purchase the IncubatorWarehouse.com international power converter to maintain product warranty.
QUESTIONS & ANSWERS
Have a Question?
Be the first to ask a question about this.
Ask a Question
Product Instructions & Documents