Egg Incubation Countdown/up Timer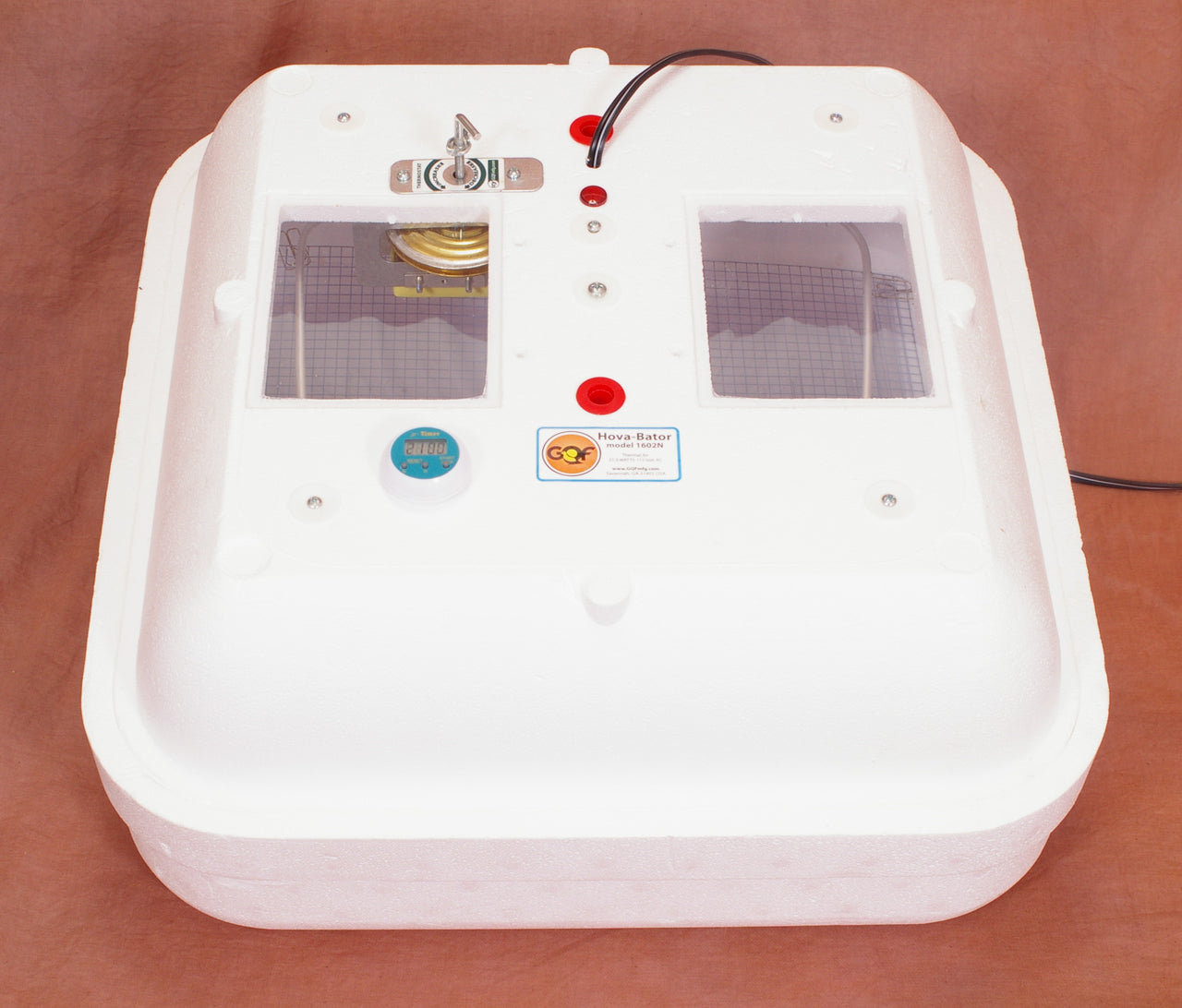 Description
More Information
FAQ
Instructions
In incubation there is a saying that "nature doesn't lie", which means the best way to tell if your incubator is operating correctly is by the results of the hatch. For example, if your eggs hatch early the temperature was too warm or if they are late it was too cool.
With the IncubatorWarehouse.com's Poultry Timer (p-timer) keeping track of the incubation period is simple and easy.  Simply set the timer when you set the eggs to the appropriate number of days and the p-timer will keep track of the incubation time for you.  The p-timer counts down the days and hours during incubation and once the timer reaches zero the display will begin to flash and the timer will count up.  When the eggs hatch you will know exactly if they are on time, early, or late and you will be able to make adjustments for the next time you incubate. The p-timer has a space saving compact design with an easy to read LCD display. The adhesive backing makes the p-timer easy to mount anywhere so it doesn't get lost. The p-timer is covered by the IncubatorWarehouse.com's one year hassle-free guarantee so you can purchase with confidence. 
Can this be used to count down other time periods? Like for other birds, animals. Specifically 63 days?

It sure can, this timer can count down from 99 days.
Product Instructions & Documents