Noble Nest™ 25 lb 4 Port Bucket Feeder
Accessories
None
Noble Nest™ Stand for Feeders & Waterers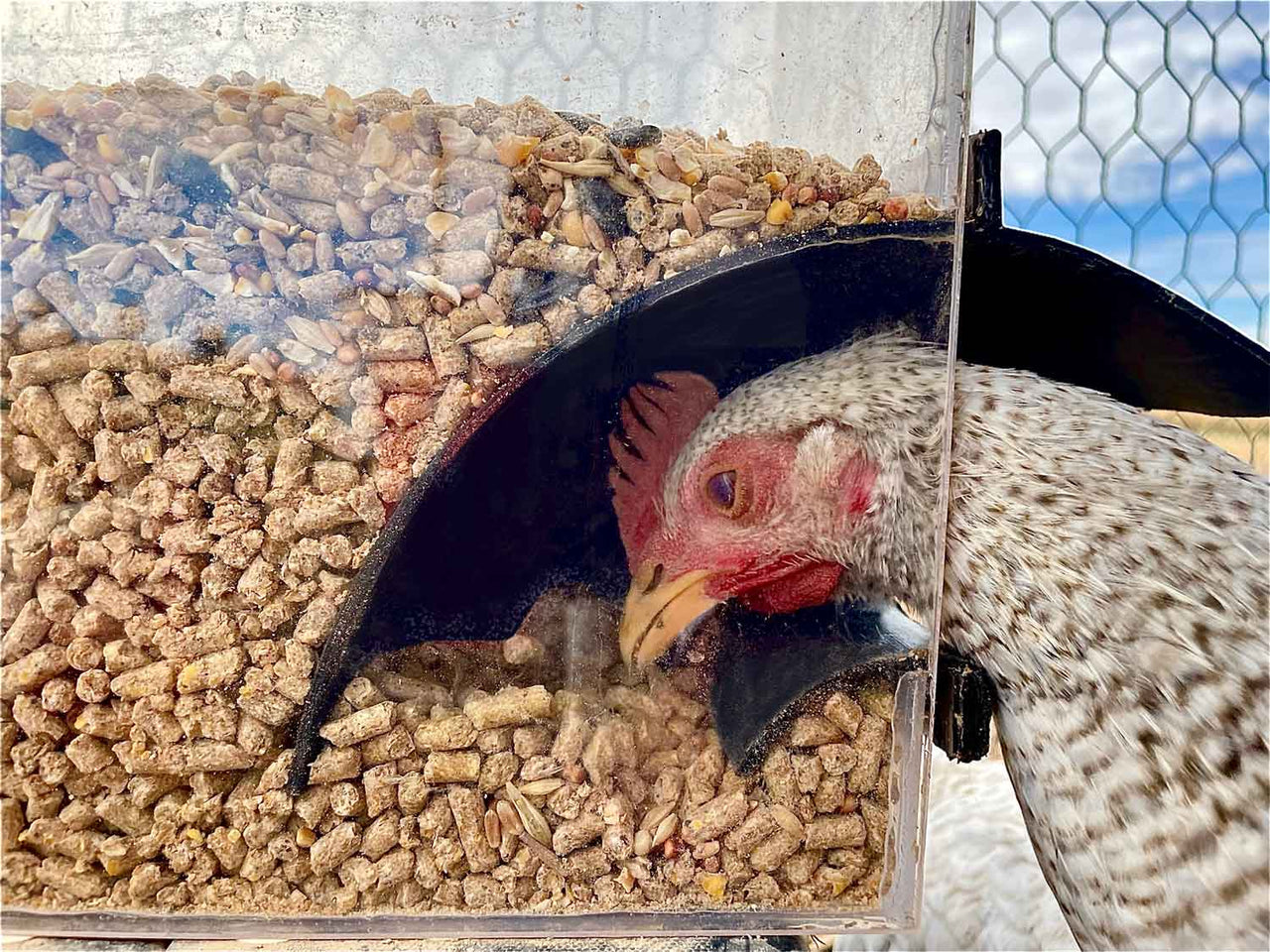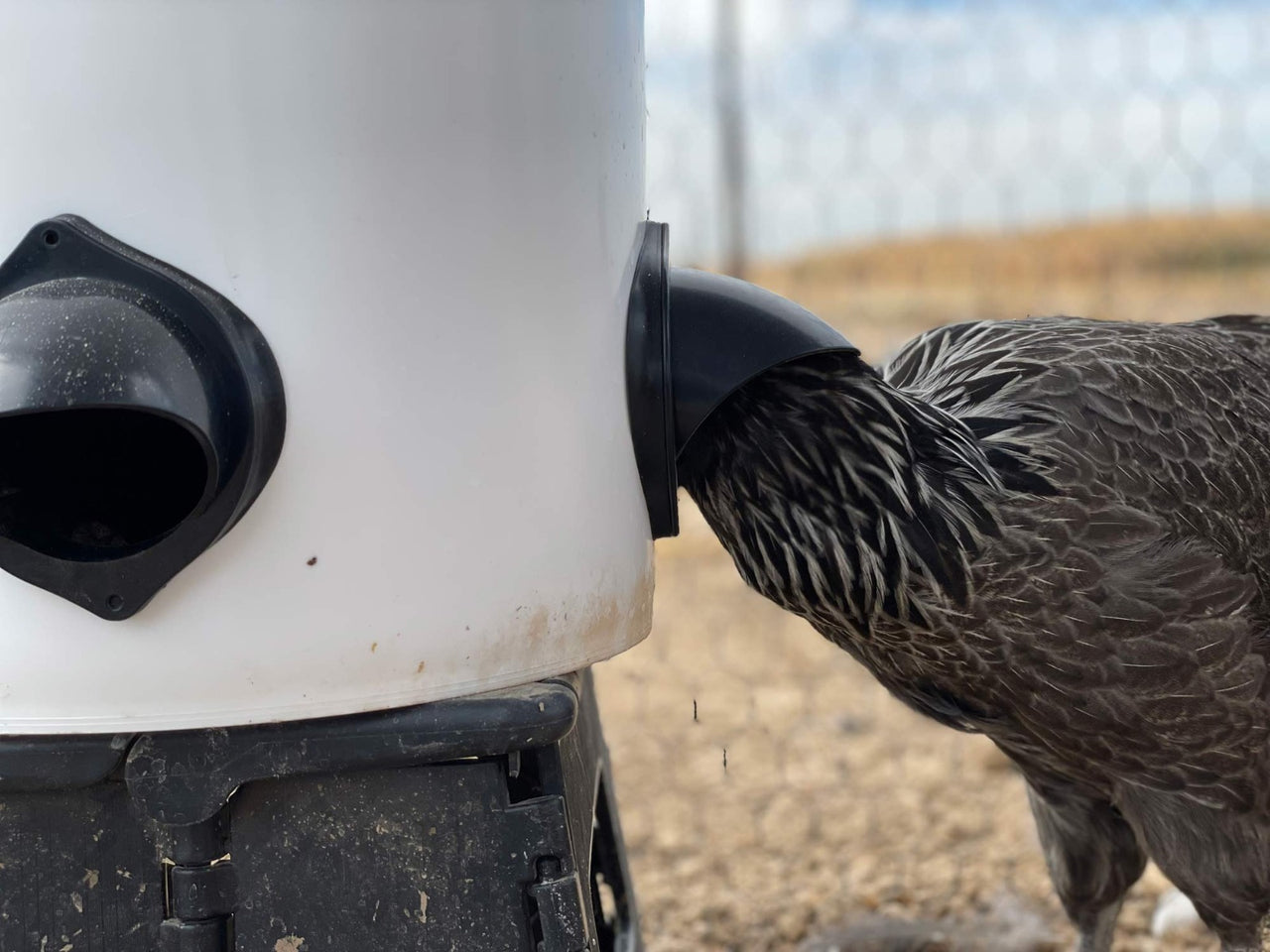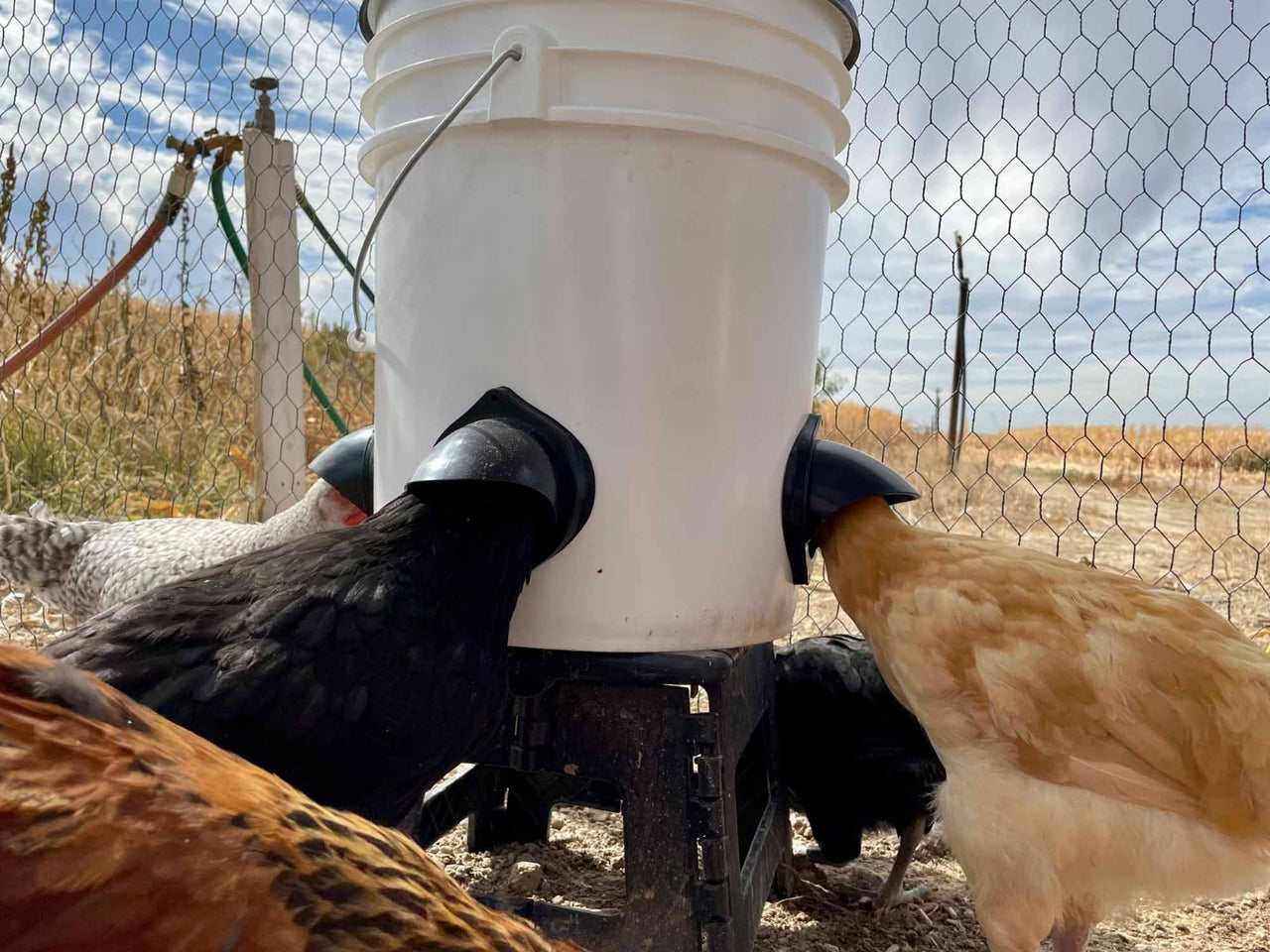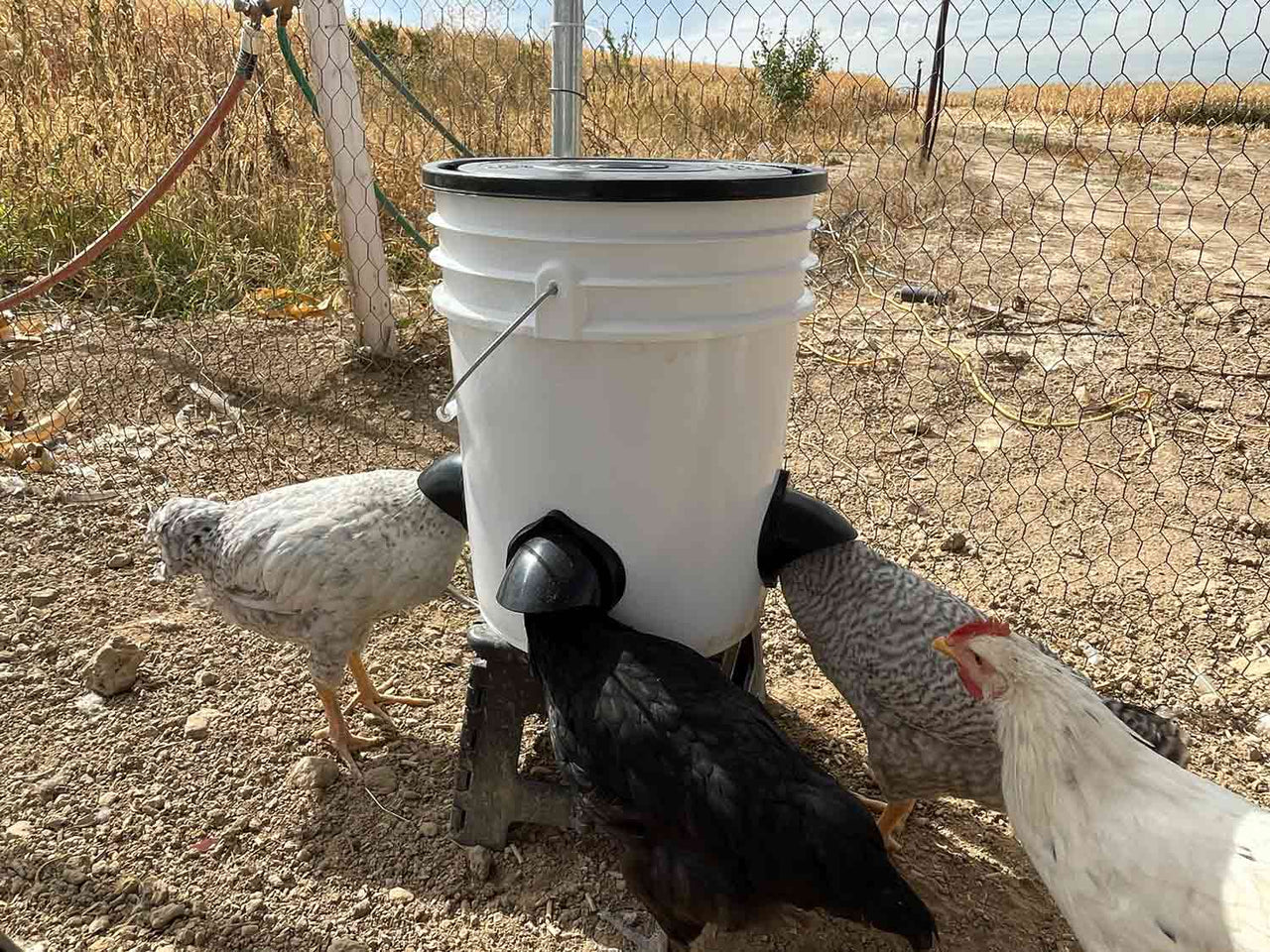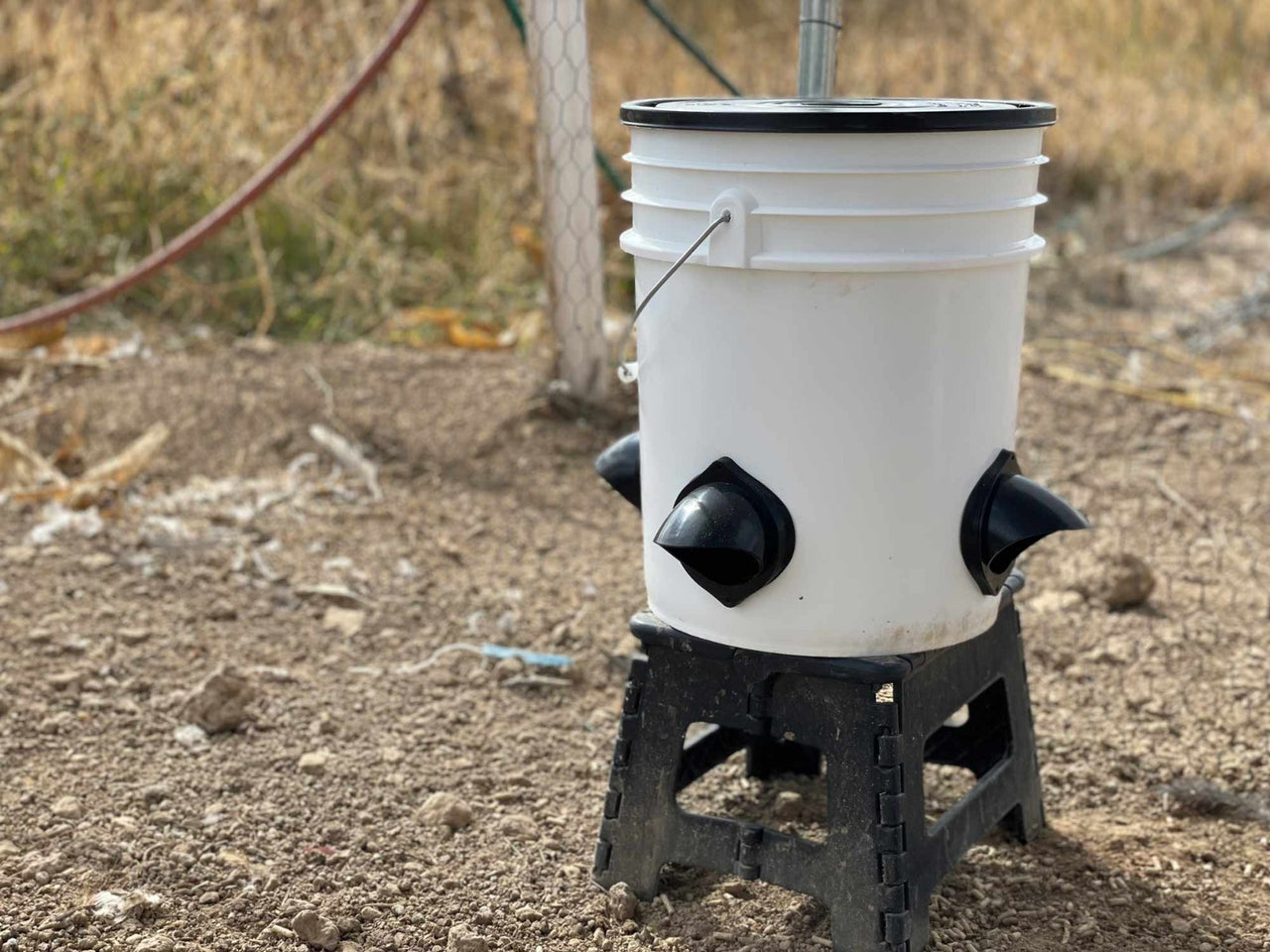 Description
More Information
FAQ
Instructions
Imagine a chicken feeder that could save you money, prevent feed from molding, reduce waste, allow you to go longer between feedings, and make it easier for you to leave town or go on vacation. Believe it or not, the Noble Nest Bucket Port Feeders do all of this and more! They even clean the coop for you! – (Just Kidding, but don't you wish?)
Chickens naturally "scratch" for their food-digging, spreading, and hunting for the best bugs and seeds to eat. This works well in nature, but when you have to worry about food cost, spoilage, or lasting long enough for you to go on that awesome vacation (or just to visit your family), you just can't afford to have your birds spreading the food all over. This is where the idea of the Port feeders was born. Now there are multiple commercial options for sale, and of course you can still make your own DIY PVC option, but none of them are both simple and effective. The PVC options work well, but if you've ever tried to make one you know they end up being expensive and require a lot of custom cutting and fabrication to make them work right. The other commercial options look right, but they fail to stop the birds from wasting their feed (just read the 1-star reviews and you'll see).
This is where the Noble Nest Bucket Port Feeder comes in. They are effective at minimizing food waste. In addition, the silicone gasket and curved design make them Weatherproof and able to handle anything Mother Nature can throw (or really drop) on them. Durable Plastic means years and years of dependable use. The Noble Nest Bucket Port Feeder is available in multiple configurations to easily allow installation in any coop, run, or free-range layout. Holds 20-30 pounds of feed (depending on feed type).
Why are you still reading? Start saving money, food, and time by buying the Noble Nest Bucket Port Feeder now. And remember It's backed by the Incubator Warehouse IncuCare 2 Year Warranty, so you've got nothing to lose. Are you really still reading this? Ok, we'll throw in some free instructions.
QUESTIONS & ANSWERS
Have a Question?
Be the first to ask a question about this.
Ask a Question
Product Instructions & Documents