AutoCoop LayLight Chicken Coop automatic LED light w/ timer for egg laying hens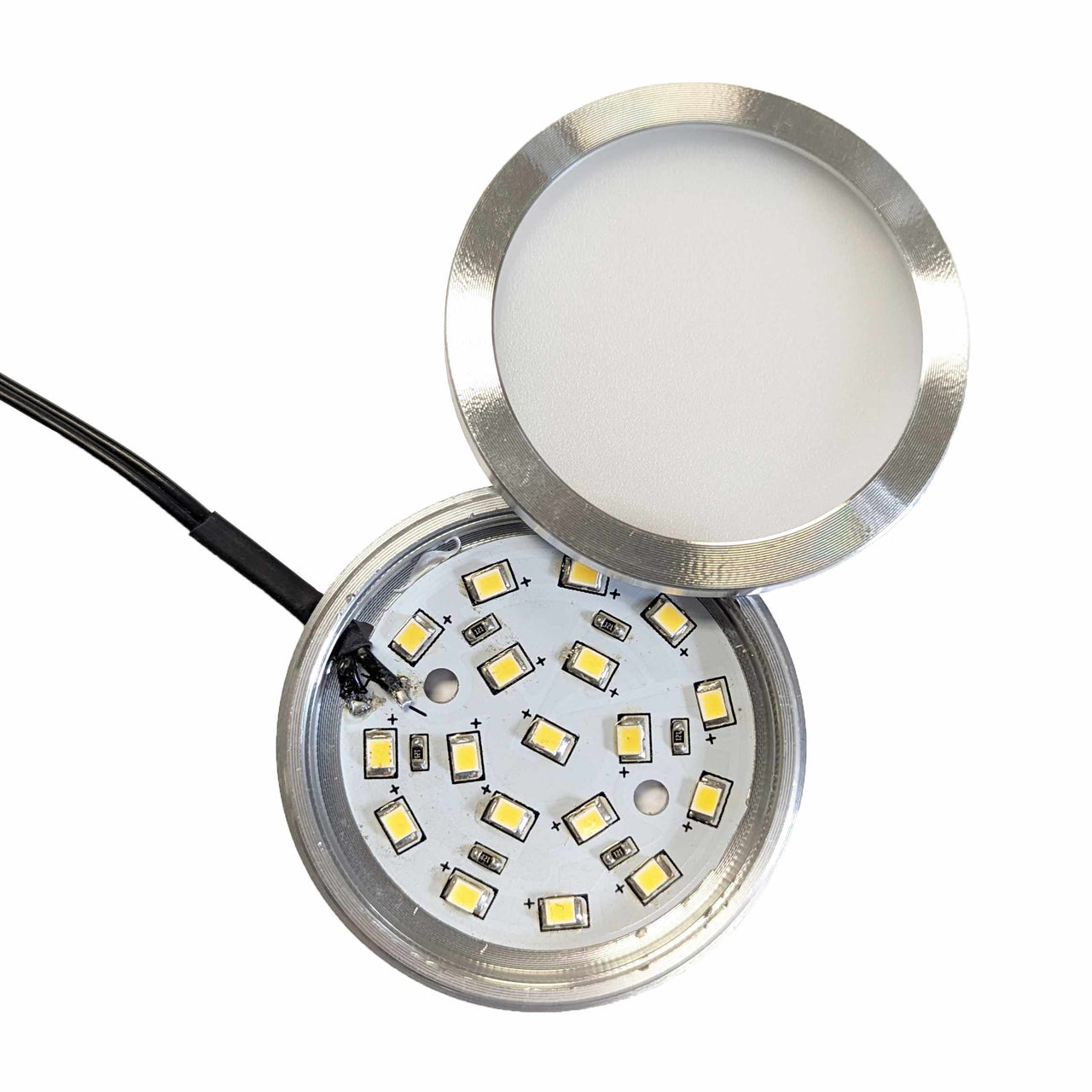 Description
More Information
FAQ
Instructions
AutoCoop™
LayLight Programmable Coop Light
The LayLight is a high efficiency LED light for your chicken coop.  This will provide the extra light your hens need to continue laying eggs into the Winter months.  As daylight decreases, chickens naturally decrease the number of eggs they lay.  To continue laying through the Winter months, they need a little extra light so their internal clock tells them to keep producing.  This light also works to light up your coop on-demand if you need light at night. 
Need a timer light for another purpose?  Also works great for sheds, barns or any other area where some light would be helpful. 
Features:
Super bright, high efficiency, high output LED light

Dispersing lens optimizes light distribution

Easy-to-program timer (lots of programming options!)

Easy to mount

Simple plug-n-play set up

Also includes manual on/off button on the timer for on-demand light

Note: The LayLight is designed to be used inside your coop (or shed, barn, etc) where it will be kept from outside elements (rain and snow).  It is not designed to be used outside the coop and exposed to all weather elements.  Heat and cold are no problem.  But water is a no-no.  Also, the controller for the AutoCoop LayLight looks similar to the AutoCoop Door Opener.  However, they are NOT interchangeable.  The internal electronics are different.  
Any chance of getting an instruction manual? I missed placed mine.

Yes, please email us at service@incubatorwarehouse.com so we can send you a PDF set of instructions.

How long is the cord?

The cord going from the light to power module is 3ft and the cord from the power module to the outlet is 5 1/2 ft

Is there a solar panel/battery you recommend for this—my coop has no power.

Solar Kit for the AutoCoop Automatic Coop Door and LayLight https://incubatorwarehouse.com/solar-kit-for-autocoop-accessories.html

Does this light produce heat for keeping a small coop warm also?

No. This light is a small LED light and does not produce much heat at all. So it only provides light.

What is the wattage of autocoop laylight?

The AutoCoop LayLigt uses a low wattage LED light. The total system uses approzimatley 5 watts.
Product Instructions & Documents