Noble Nest™ 5 Gallon Bucket Nipple Waterer
Water Nipple Qty & Configuration
5 Nipple Side Watere
8 Nipple 360° Waterer
Waterer Stand
None
Noble Nest™ Stand for Feeders & Waterers
Auto Refill Float Kit
None
Noble Nest Waterer Float Kit Addition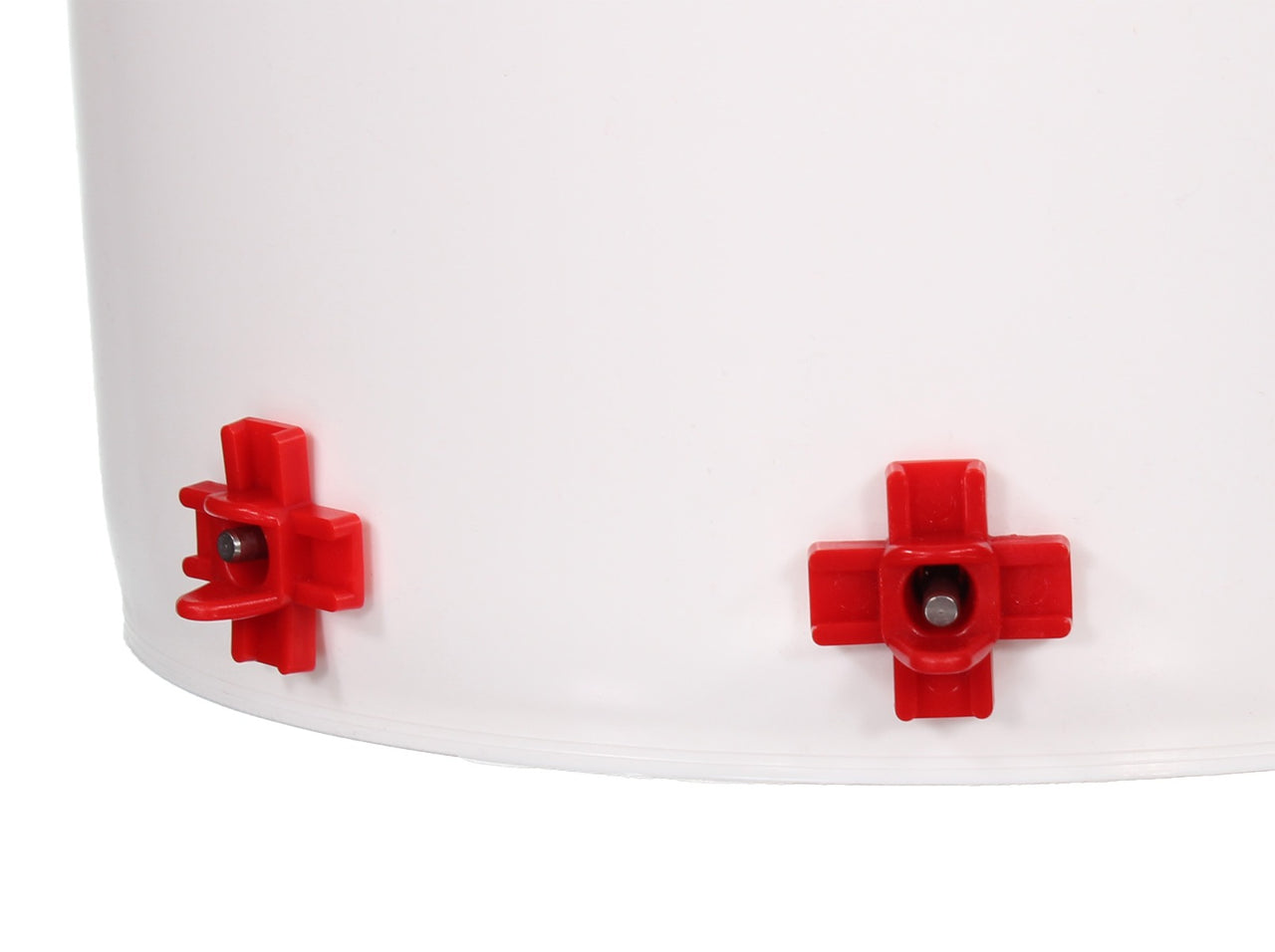 Description
More Information
FAQ
Instructions
Imagine a chicken waterer that could save you money and allow you to go longer between feedings, making it easier for you to get things done, leave town or go on vacation. Believe it or not, the Noble Nest™ Bucket Nipple Waterer does all of this and more! They even clean the coop for you! – (Just Kidding, but don't you wish?)
Chickens need clean and fresh water to live and produce those amazing eggs we all love. The Noble Nest™ Bucket Nipple Waterer is effective at keeping water clean and fresh. In addition, the sealed nipple design prevents leaking. Durable Plastic construction means years and years of dependable use. Noble Nest™ Bucket Nipple Waterer is available in multiple configurations to easily allow installation in any coop, run, or free-range layout. Holds an impressive 5 gallons of water.
Why are you still reading? Start saving money, and time by buying the Noble Nest™ Bucket Nipple Waterer now. And remember It's backed by the Incubator Warehouse IncuCare 2 Year Warranty, so you've got nothing to lose. Are you really still reading this? Ok, we'll throw in some free instructions.
Noble Nest™ Waterer Configurations
5 Nipple, Side Waterer

Designed to sit on the side of coop or where one side of the waterer is not accessible to birds, though it could also be used in other locations as well.

8 Nipple, 360° Waterer

Designed for 360° access for birds, best used in location where birds can access all sides of waterer.
QUESTIONS & ANSWERS
Have a Question?
Be the first to ask a question about this.
Ask a Question
Product Instructions & Documents