Automatic 9'' Poultry Waterer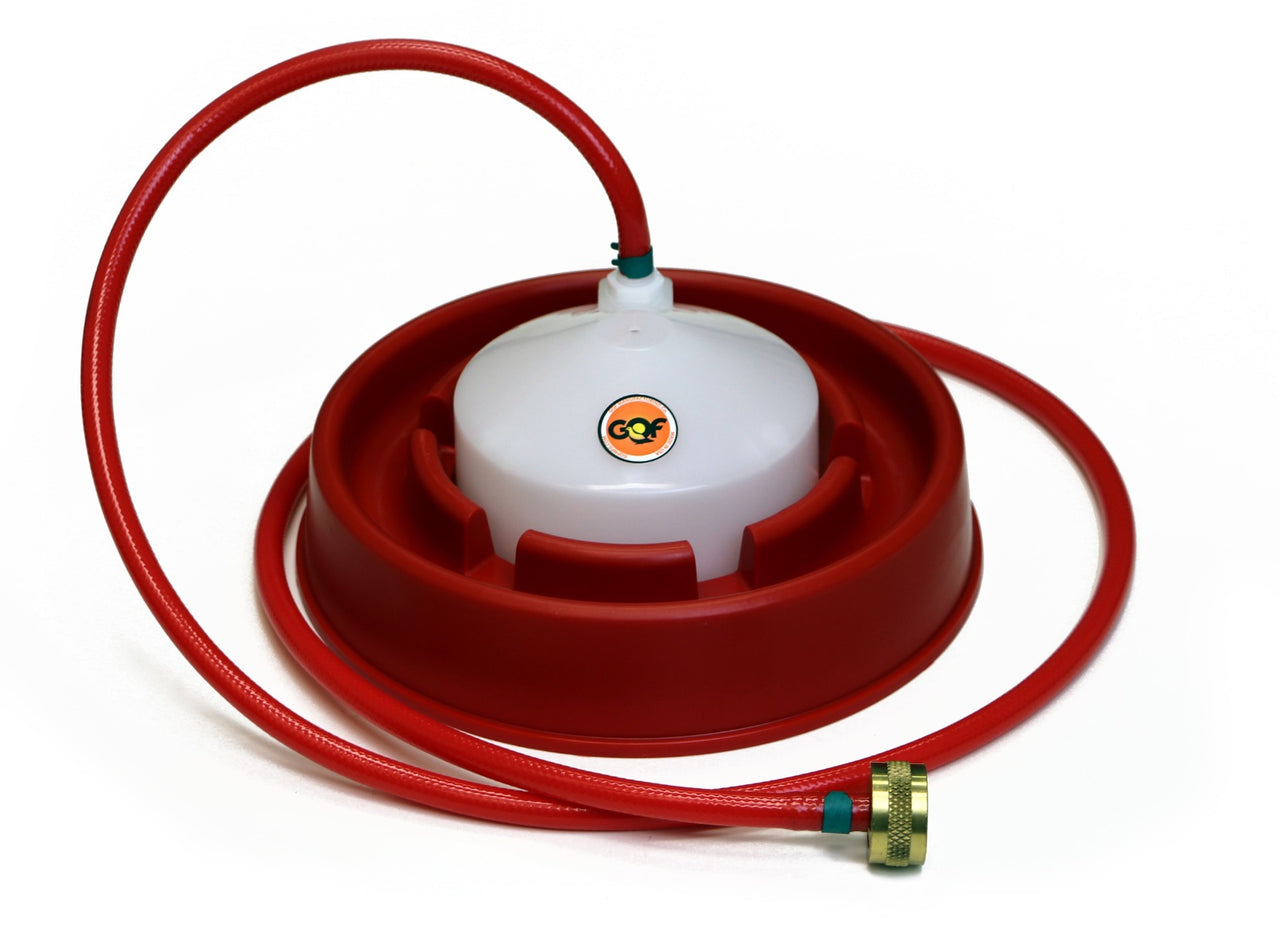 Description
More Information
FAQ
9 inch dish drinker with 5ft normal pressure hose and garden hose bib. Operates on normal water pressure 5 to 50 PSI. If used with a gravity flow tank, the tank must be at least 5 feet above the drinker. May be used for all chicks after 7 to 10 days of age, as well as for grown birds. Drinkers are 9" diameter, 4" overall height, giving 28" of watering space each.
How does the water separate from the base to clean it? Does it twist off like other waters?

The base does separate for easy cleaning.  The white part is easily removed for access to the reservoir underneath.