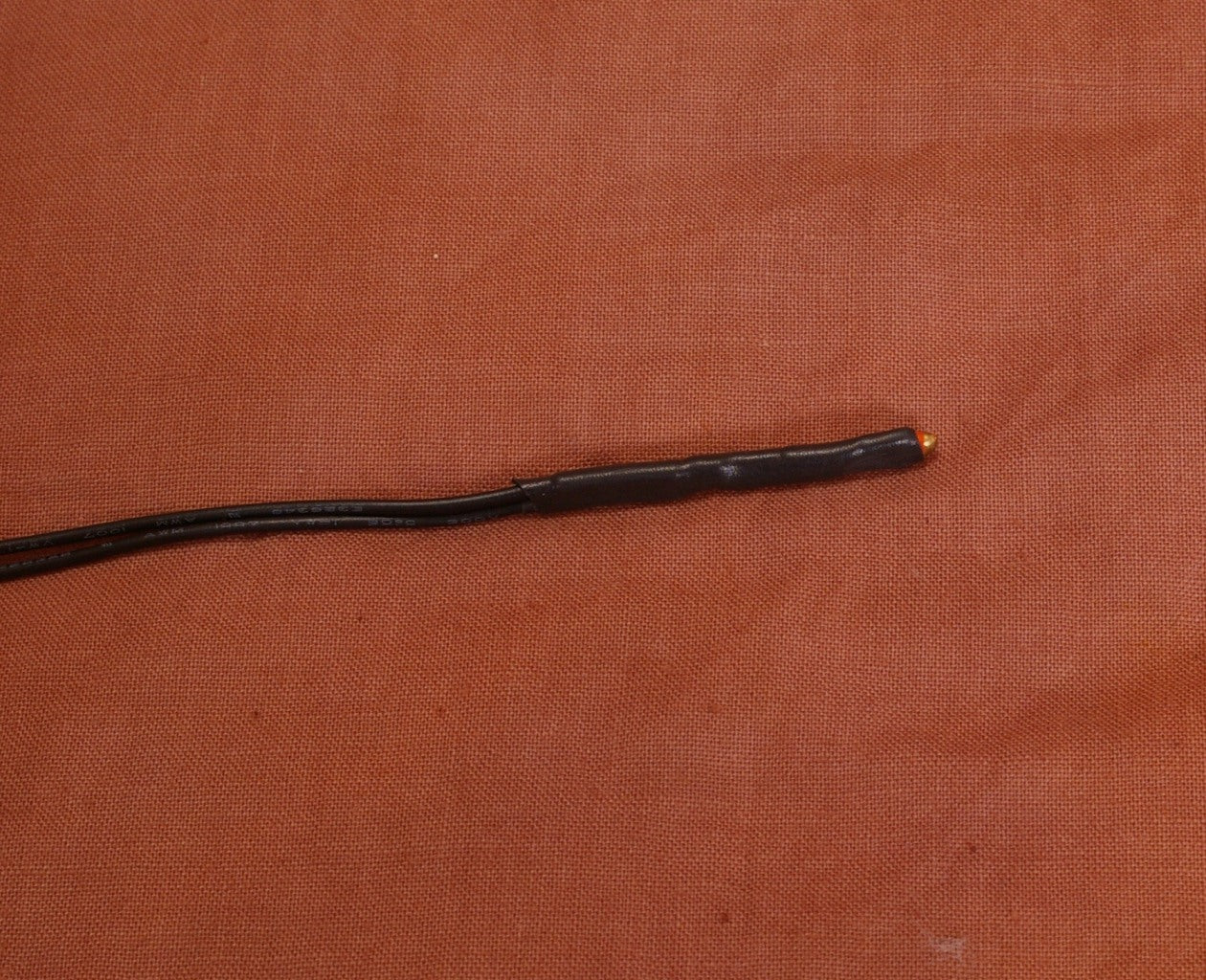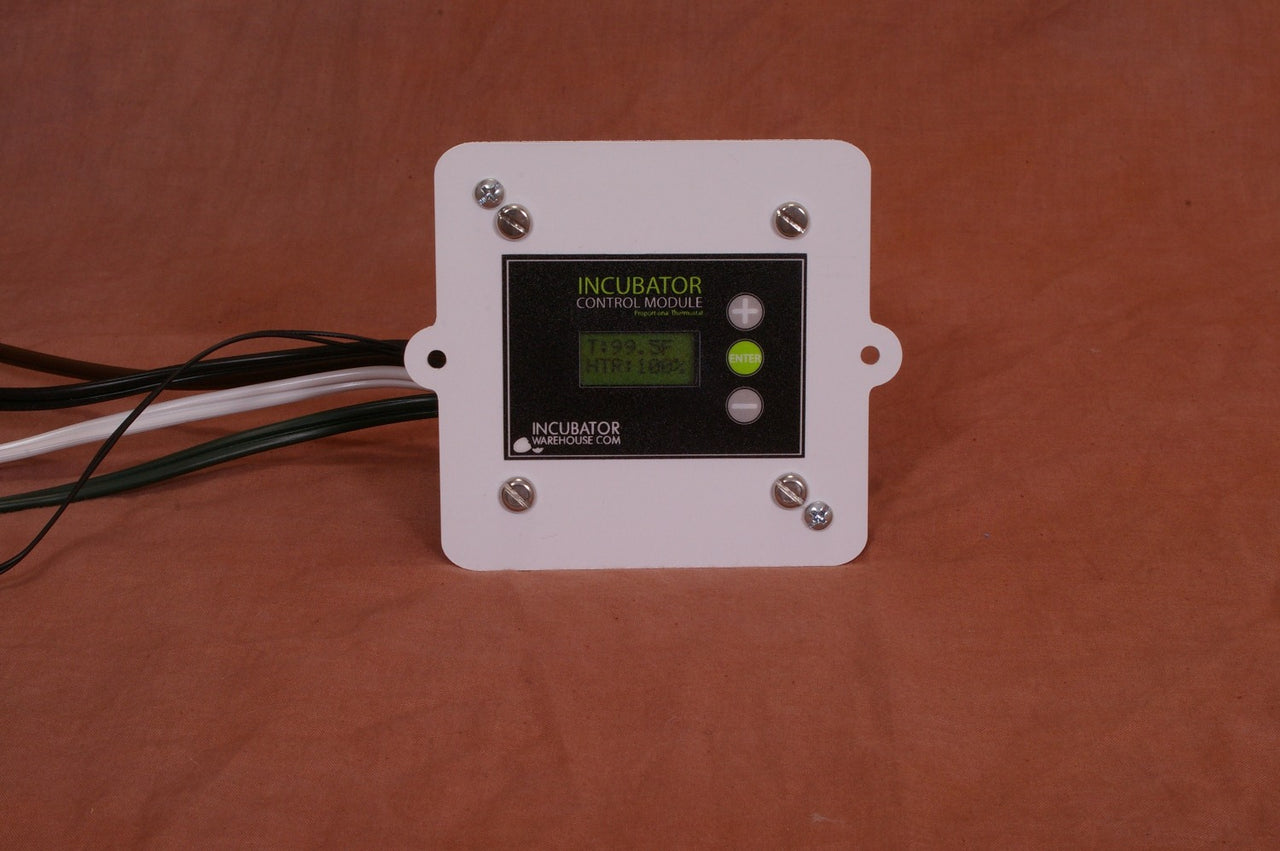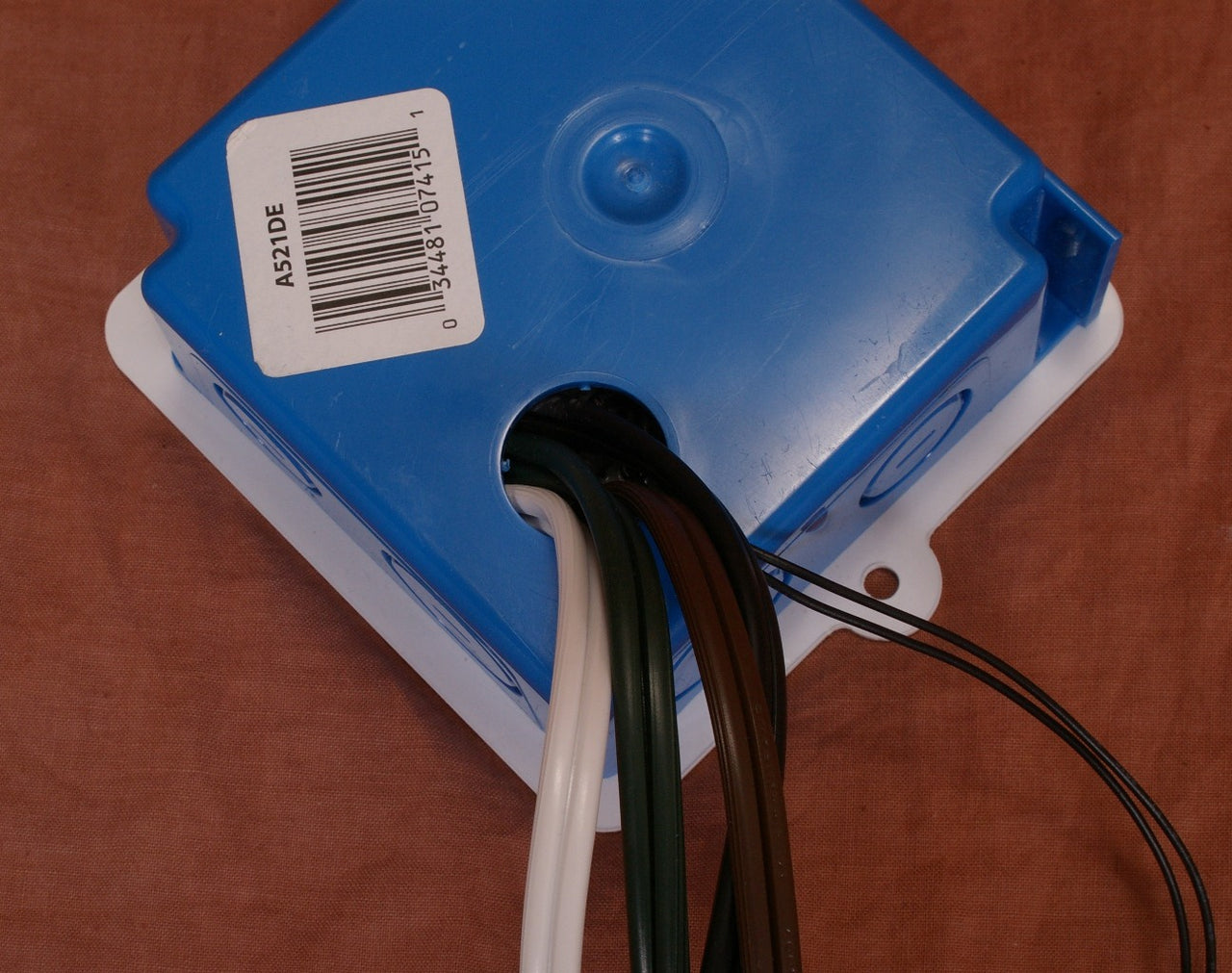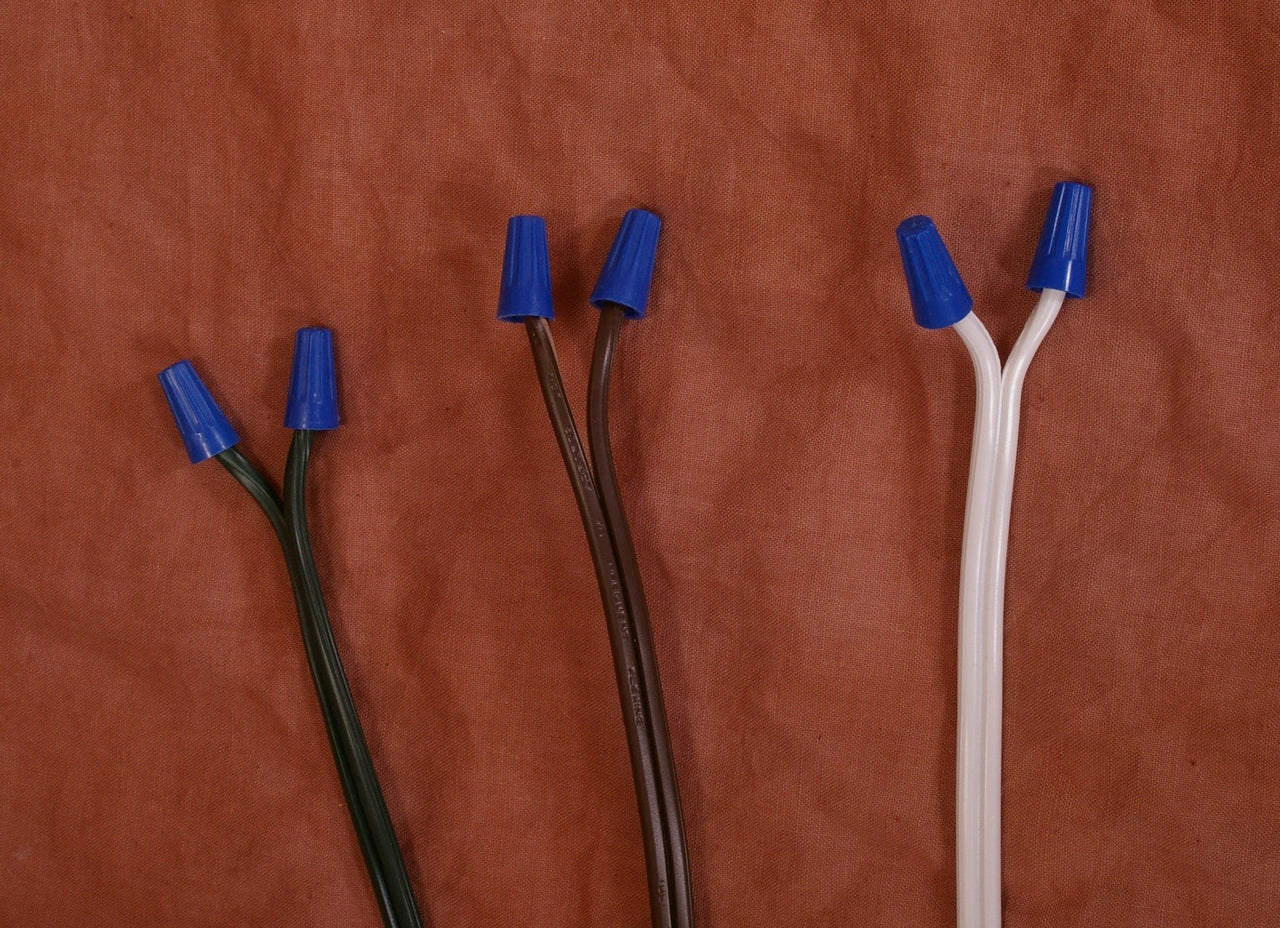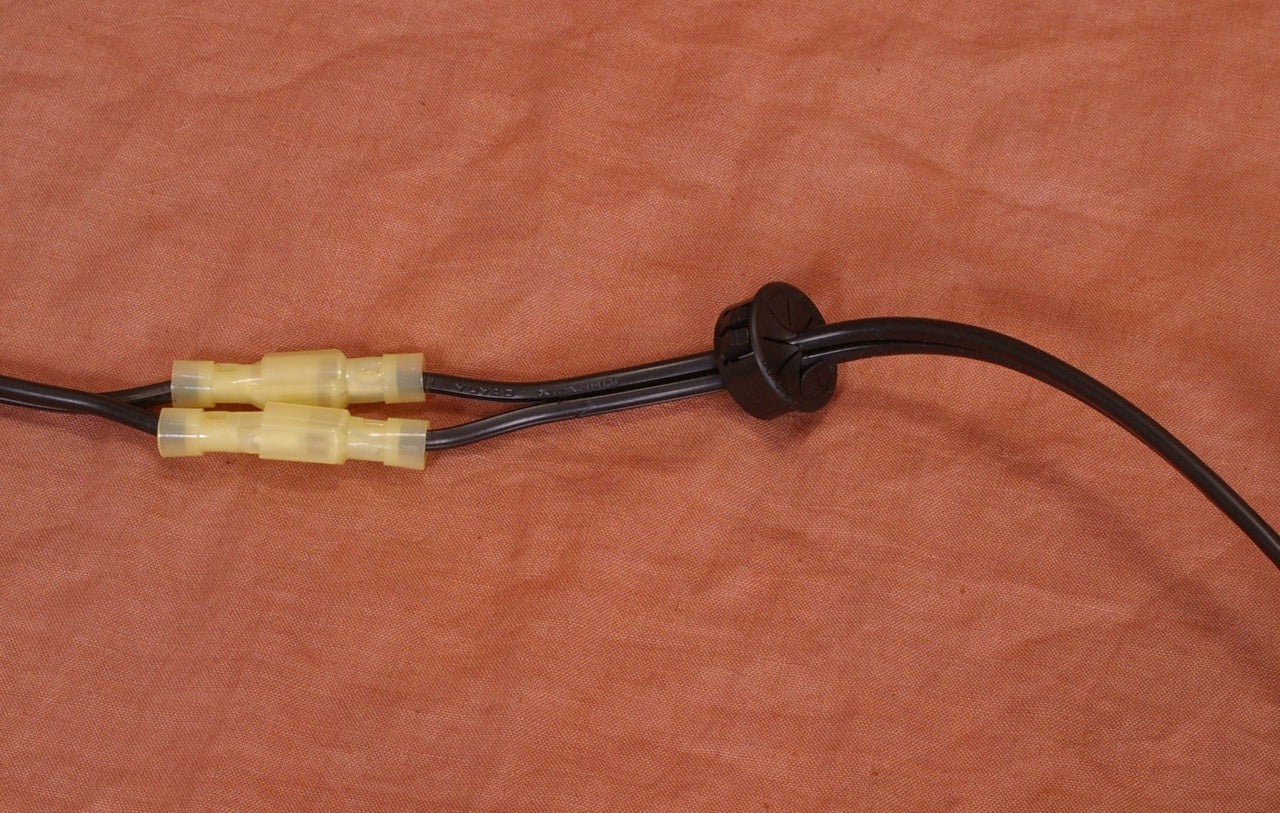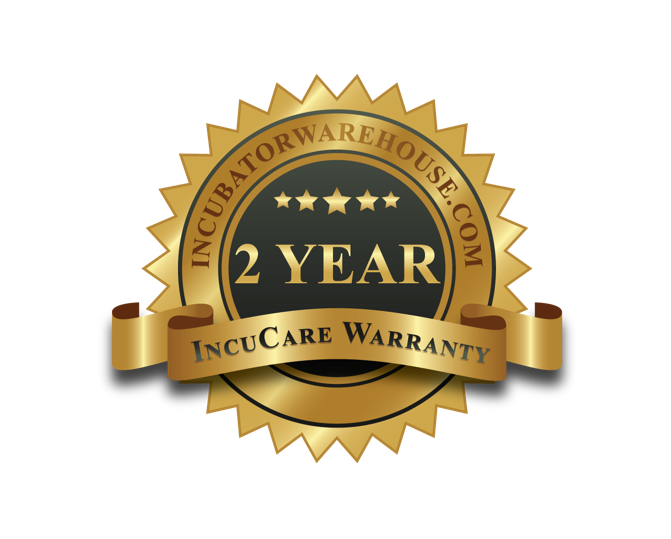 Description
More Information
FAQ
Instructions
The IncuStatTM lets you add a sophisticated control module to your cabinet (or larger-style) egg incubator. This is designed to control the temperature, air circulation, and automatic turner motors in your incubator.
Key features
- Proportional thermostat - minimizes temperature swings (see details below)
- Comes pre-set to 99.5 degrees F (easily adjustable, if desired)
- Electronically controlled
- Digital display
- Controls the heater, fan and egg turner motors (it is not required to use this module to control all accessories, if you desire not to)
- Hatch timer
- Thermostat is calibration enabled
- 110/120v power input
- Remote sensor for accurate temperature reading
- Easily mounts into your incubator (see video below)
- Maximum heater wattage: 300 watts (see note below if you need more power)

NOTE: if your incubator needs more power than 300 watts, you have the option of using a heater that is always on in order to bump up the entire wattage inside the incubator. For example, if you think you will need about 350 watts for your incubator, you can put a 60 watt light bulb inside the incubator that is always on. Then when the heater that you are regulating with the thermostat is on, you will have enough power in your incubator. Feel free to contact us if you would like further clarifications about this option.

See this video to see how easy it is to install the Incubator Control Module:
What is the difference between a proportional thermostat and an on/off thermostat?
An off/off style thermostat turns the heater on full power when the temperature gets too low. Then it turns it completely off when the temperature gets too high. This style creates a wider swing in temperature because the temperature has to get too high or low before the thermostat responds. The proportional style thermostat adjusts the power up and down as the temperature starts getting close to the set-point (your target temperature). It will reduce the amount of power going to the heater as the temperature gets close to the set-point. Then it will increase the power as the temperature starts falling away from the set-point. This allows the temperature swing to be much smaller than the on/off style thermostat. When incubating eggs, accuracy counts! That is why a proportional style thermostat is preferred.
Product Instructions:
QUESTIONS & ANSWERS
Have a Question?
Be the first to ask a question about this.
Ask a Question
Product Instructions & Documents