Solar Kit for the AutoCoop Automatic Coop Door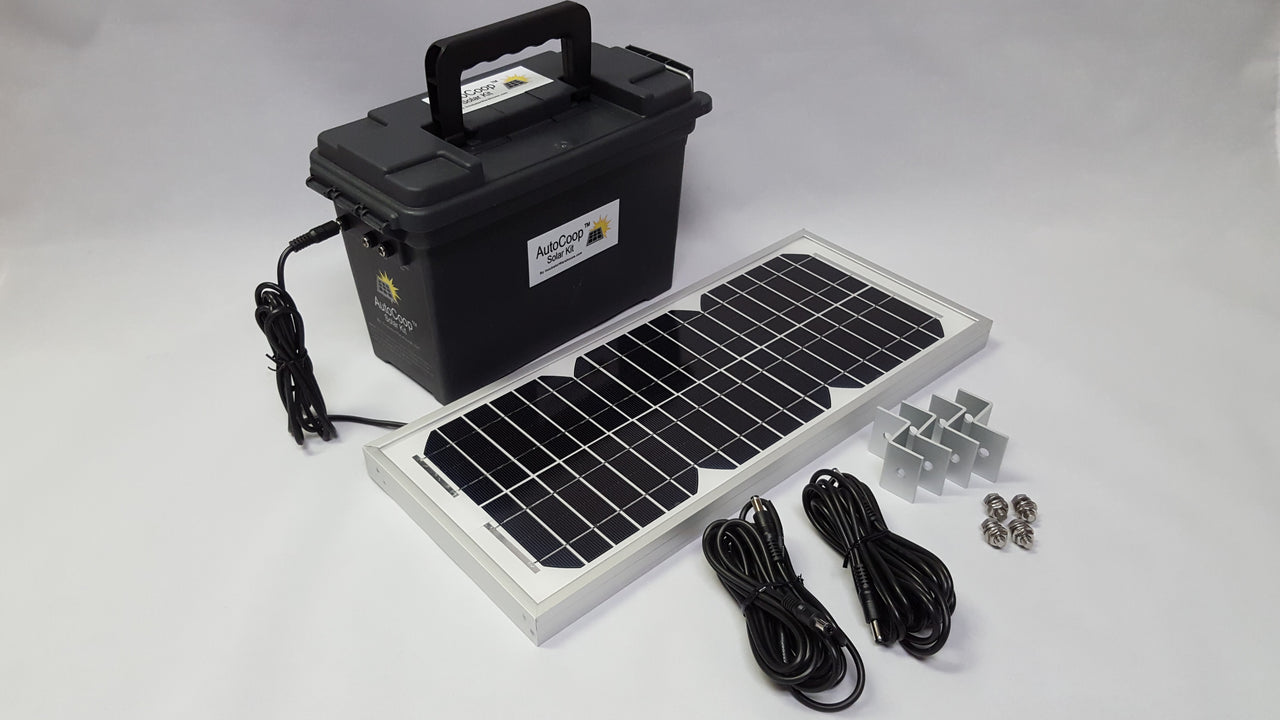 Description
More Information
FAQ
Instructions
Introducing the AutoCoop Solar Kit! The AutoCoop Solar Kit uses the energy provided from the sun to generate the power needed to operate the AutoCoop Automatic Coop Door and LayLight. The kit comes with the hardware to mount the 10-watt solar panel on the outside of the coop with an extension cord long enough to place the battery control box inside the coop. You can then plug in the Automatic Coop door and the LayLight for off the grid operation.
How large of a battery is included with this kit?

This product is no longer available for sale.

Do I still need the controller if I buy the Solar Kit for the AutoCoop?

The Solar Kit for the AutoCoop does not come with a controller. It is meant to be a power source for a coop or lay light. If you want to have an automated door or lay light you will need to purchase a controller.
Product Instructions & Documents